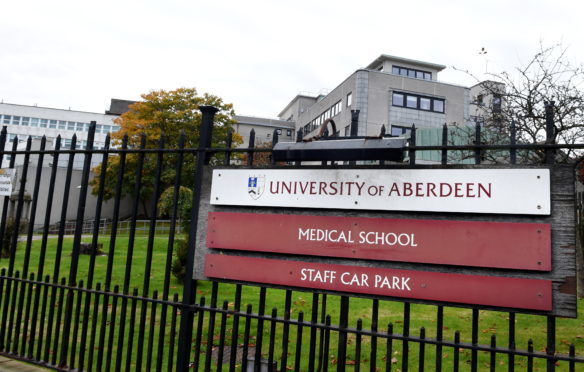 Staff at a chartered accountancy firm has helped raise £70,000 for good causes in just one year.
Since it was launched at the start of 2017, the Anderson Anderson and Brown (AAB) charitable initiative has supported 45 different organisations in need, with all cash raised by the company's staff.
And as well as providing financial support, staff have also taken part in hundreds of hours of volunteering work with charities all across Aberdeen and Aberdeenshire.
Some of the groups supported by AAB this year include North East Sensory Services, which was able to fund a weekend trip for 10 children with hearing or visual impairments, and Spinal Research UK, which put the money towards a specialist spinal repair project at Aberdeen University.
Graeme Allan, one of the trustees of the firm's charitable initiative, said: "The funds we have available for our grant donations were all raised by activities the staff at AAB undertake, and it is fantastic to see how far their efforts can reach.
"Equally, we are thrilled to have been able to participate in so many worthy volunteering activities and are currently gearing up for our next year of volunteering.
"We truly care about investing in communities in which we operate, and look forward to receiving more applications from worthy causes throughout our second year of grant rounds.
"On behalf of the trustees, I would like to thank the staff at AAB for their hard work in raising funds and giving their time, but equally we would like to thank the local charities who have applied to AAB and opened us up to new relationships with so many wonderful causes and we are grateful to be able to play a small part in their continued success."