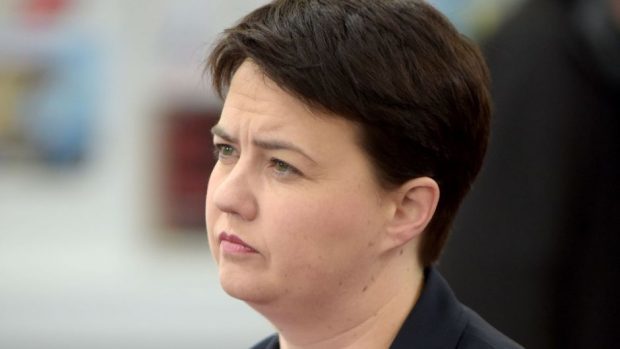 Ruth Davidson has said that the red weather alert could lead to the cancellation of this weekend's Scottish Conservative Party conference in Aberdeen.
About 1,200 delegates were due to congregate at the Aberdeen Exhibition and Conference Centre for the first Tory conference in the Granite City in more than 20 years.
Prime Minister Theresa May is also expected to speak at the event, but Ms Davidson admitted yesterday the party was monitoring the weather before deciding whether it would go ahead.
The Scottish Conservative leader told the Press and Journal that the party was receiving briefings from the head of the Scottish Government's resilience unit on the situation.
She said last night: "We've spoken to the police in Aberdeen today, who have said that they are still planning for the conference to go ahead and their policing model is for that to happen.
"They expect it to clear up by Friday, which is when the conference starts, which is fine, although the Met Office has now just turned the amber warning to red, so we'll make a decision tomorrow.
"Our wish is for the conference to go ahead, but we don't want to put any of our delegates in danger in terms of automotive crashes or anything like that.
"So I think we'll make a decision tomorrow and we'll indicate that to the 1,200 people who are all going to be coming.
"Having had our delegates pay for accommodation and organise transport, we would like to go ahead with it, so we will endeavour."
In a memo to delegates yesterday afternoon, party director Mark McInnes announced that if the conference goes go ahead, it will begin at 12.30pm tomorrow.
He said: "After discussions with Police Scotland and the relevant authorities, and taking into account the ongoing changes with travelling conditions, the conference organisers intend to reschedule the beginning of conference to 12.30pm on Friday. This will give everyone the opportunity to attend our extensive programme of lunchtime fringe meetings and lunches before the conference session begins in the hall at 2pm.
"This decision will also allow attendees to travel on Friday morning and avoid disruptive and potentially dangerous conditions on Thursday."
He added a further update would given today.