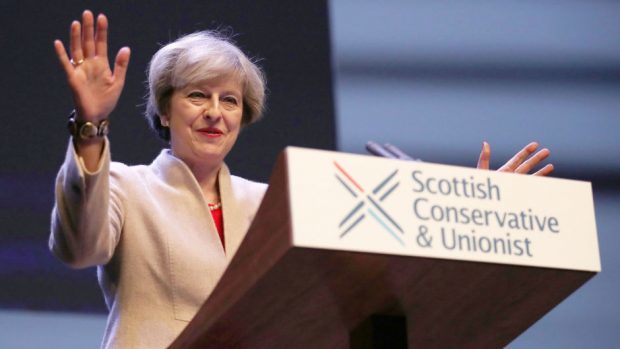 Weather warnings have forced the Scottish Conservatives to cancel their first conference in Aberdeen for more than two decades.
The two-day event was due to get under way today, with Prime Minister Theresa May, Scottish leader Ruth Davidson and Scottish Secretary David Mundell among the speakers.
Party chiefs had already pushed back the start time for the conference at the Aberdeen Exhibition and Conference Centre to give the 1,200 delegates a better chance of making the journey to the north-east in wintry conditions.
The Met Office's decision to extend its amber weather warning into Friday meant, however, that it could not go ahead.
The conference will be rescheduled to a later date.
At first minister's questions, Ms Davidson said: "The advice remains not to travel and I join the first minister in urging everybody to heed that advice, including, I'm sad to say, Scottish Conservative activists preparing for our party conference. It's now off."
On social media the party leader said the decision had been taken "reluctantly" because of the extended warning.
Nicola Sturgeon thanked the Conservatives for the "responsibility they have showed around the arrangements" for the conference.
In a memo to delegates, party director Mark McInnes said: "As I intimated earlier we have been in close contact with relevant authorities with regard to the safe continuation of our conference in Aberdeen.
"It is with deep regret that I have to inform you in the interests of safety we have had no choice but to cancel the conference.
"The Met Office has extended the severe Amber warning until 10am on Friday morning, which means no travel during this time.
"We cannot allow our conference to put any attendee at risk."