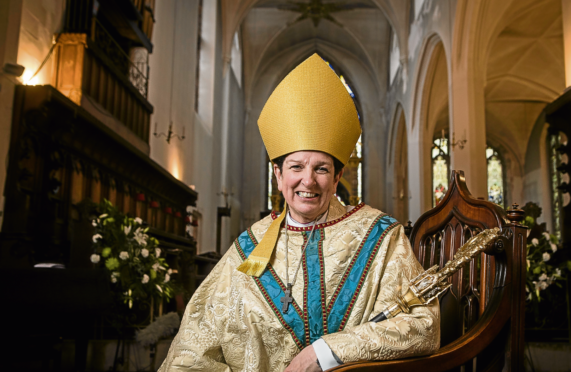 History was made in Aberdeen yesterday with the consecration of Scotland's first female bishop.
Canon Anne Dyer, a 61-year-old Yorkshirewoman, who has expressed her desire to embrace social as well as spiritual issues, has been a leading figure with the Scottish Episcopal Church in recent times.
And now, following her consecration service, which was attended by around 500 people from churches across one of Britain's most far-flung dioceses, she has become the Rt Rev Anne Dyer, Bishop of Aberdeen and Orkney.
Her installation was led by the Most Rev Mark Strange, Bishop of Moray, Ross and Caithness.
He said: "It is a great privilege and honour to consecrate Anne as the new Bishop of Aberdeen and Orkney and welcome her to the College of Bishops.
"This is a very special moment in the history of the Scottish Episcopal Church and it is heartening to hear of all the good wishes which people have expressed for the new stage of ministry and leadership that Anne now takes up."
She succeeeds the Rt Rev Dr Robert Gillies, who retired from the role in October, 2016.
And although there has been some criticism of her appointment from within the church, there has also been the realisation it represents a radical step forward in one of the country's traditionally conservative dioceses.
The new bishop only relocated from East Lothian to the Granite City last week.
But she has made it clear she doesn't intend to simply preach to the converted. On the contrary, she has pledged to reach out to everybody, both in the pulpit and during her bus journeys across the region.
She added: "I have never driven and all the jobs I have done in the past have required me to travel over large areas.
"I really enjoy using public transport, especially for the opportunity this gives me to meet people from all kinds of backgrounds.
"I love hearing about what people believe – or don't believe.
"And it is important for church ministers to hear their stories and understand why what we – the churches – might offer might not seem very relevant to them.
"So, if folk now see a woman in a purple clerical shirt on the bus, they should say hello and tell me what matters to them."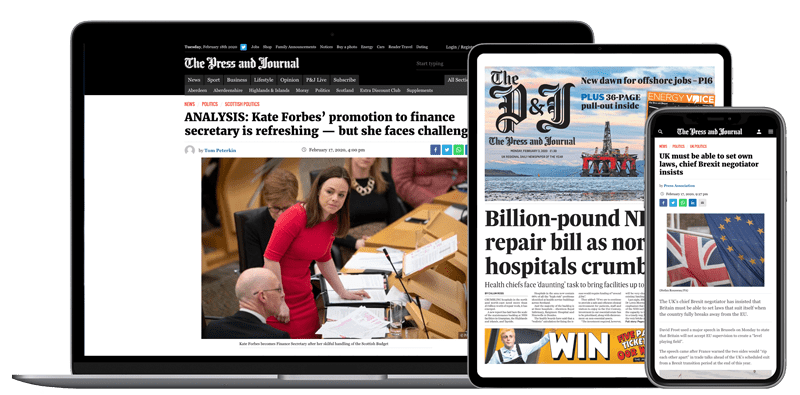 Help support quality local journalism … become a digital subscriber to The Press and Journal
For as little as £5.99 a month you can access all of our content, including Premium articles.
Subscribe