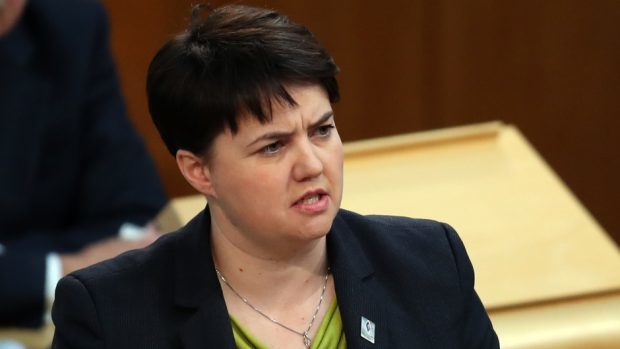 Scottish Conservative leader Ruth Davidson warned of GP shortages across the north and north-east yesterday as she clashed with Nicola Sturgeon.
At first minister's questions in Holyrood, Ms Davidson highlighted new figures showing that a quarter of surgeries had at least one doctor vacancy.
The Tory MSP said the party had written to every GP practice in Scotland asking to hear their concerns.
She said: "A GP in the Highlands declared: 'I think the Scottish Government has forgotten that Scotland extends north of Perth'.
"Another doctor added: 'the new Scottish GP contract is a disaster for GPs'.
"The GPs in a practice in Aberdeen, both of whom are set to retire in the next few years, said that they cannot find anyone to replace them.
"All that is against a backdrop of demand rising, GP numbers falling and surgeries closing. The first minister has had 10 years to sort that out. Why has she not?"
Ms Sturgeon responded: "Ruth Davidson wants to suggest that it is all about the SNP and I suppose that the implication is that, if only the Tories were in government, it would all be much better.
"I suppose that that begs the question why, where the Tories are in power in the United Kingdom, the decline in the number of GPs is double what it is in Scotland."