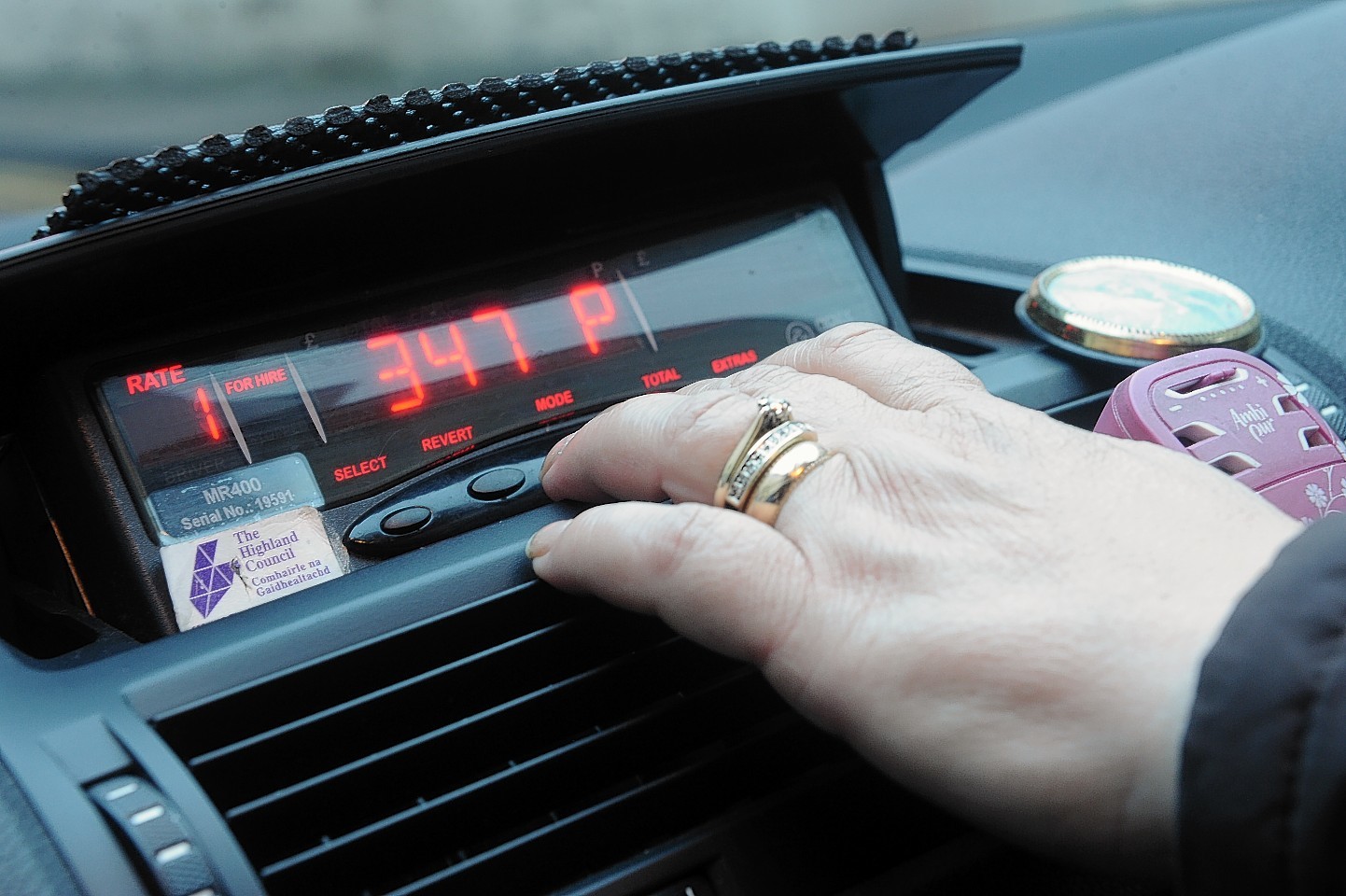 Taxi drivers in the north have accused the council of endangering their livelihoods by overcharging them for licences and failing to cap the number of cabs on the streets.
Official figures show fees for taxi licences in the Highlands can reach more than double the equivalent charges in neighbouring areas.
In Aberdeen, a taxi driver's licence costs £105 for three years, over the border in Aberdeenshire it is £88, and £98 in Argyll & Bute.
By comparison, a driver in Inverness or Dingwall can expect to pay £272 – the highest of all the surrounding regions.
Although Aberdeen and Aberdeenshire are more expensive for taxi operator or vehicle licences – a separate charge – north charges are again near the top at £422.
In Perth and Kinross, the same licence costs £275, Dundee is £230 – and even in Glasgow, it is lower at £402.
That does not include additional charges to put taxi on the road of external plates, identification badge, vehicle inspection, and meter tests that can add hundreds to the total bill.
Louise Carle, office manager at C&E taxis in Dingwall, said that since she got her licence costs have spiralled.
She said: "I have held my badge for over 20 years, the first year I got it the cost was £30, the next year it jumped to £90.
"The cost increments went up yearly after that and if it goes much higher then there will be a lot of people who can't afford it."
Miss Carle added: "There used to be a limited number of plates, now there is no cap and people are seeing business diluted."
The chairman of the Inverness Taxi Alliance, Andrew MacDonald, claimed the council increased the number of taxis from about "300 in 2010 to 450 in 2018".
He said: "Our livelihoods are being swept out from under our feet. The council is blatantly ignoring the situation, they refuse to cap licenses because they would need an unmet demand survey."
Raising tariffs also dealt another blow to the trade in the city according to Mr MacDonald as "the council are unnecessarily penalising the trade, the public by these irrational increases".
A Highland Council spokesman said: "There is a requirement to ensure that the total amount of such fees is sufficient to meet the expenses incurred by them which includes the cost of administering and enforcing the taxi and PHC licensing scheme.
"These fees are reviewed annually to ensure that they are sufficient to cover the costs of the aforementioned. The majority of all taxi and private hire car licenses are issued for a period of three years.
"At the last taxi tariff review a decision was taken by the Highland Licensing Committee to increase the taxi tariff.
"This was taken purely to bring the maximum charge per running mile at Tariff 1 into line with the Scottish national average of £1.80, as Highland was previously one of the lowest in Scotland and had not been increased for a number of years."