Bus drivers across Aberdeen will go on strike tomorrow in a row over new contracts.
Aberdeen First drivers will go on strike for 11 days in a dispute over changes to their contract conditions.
The decision was made after 95% of the 250 drivers polled, voted for the walkouts earlier this month.
A 24 hour strike will take place tomorrow followed by further action on March 19, 21 and 23. Another strike will run from March 25 to April 1.
Representatives from Unite union claim the contract changes will lead to fewer working hours, wage cuts and a decrease in holiday entitlement.
Unite's Mike Flinn said: "We had a proposal to put to the company on behalf of the drivers with regards to a paid half-hour break, and would it make a change if they gave that up.
"It would equate to a difference of around £1,500 a year.
"But First said they want to keep to the proposed contract and the meeting ended in deadlock."
Mr Flinn added: "We have agreed to keep talking but in my mind there's nothing that can be done unless they change what they want to do.
"At the moment they seem hell-bent on taking everything."
Managing Director for First Aberdeen, Andrew Jarvis, feels let down by the strike action: "I am disappointed that union representatives and their members have decided to vote in favour of industrial action which will inevitably impact on some of our customers.
"I would like to reassure all customers we have some interim plans in place that have been published in advance, detailing the minimum service level we intend to run, but with every effort being made to improve on these frequencies throughout the day."
He added: "We are still finalising plans for tomorrow and whilst we do that, I would like to thank our customers in advance for their patience and understanding during this challenging time."
Stagecoach step in to keep Granite City moving
Rival bus operator Stagecoach have drawn up emergency plans to increase its journeys through Aberdeen and keep the city moving.
Stagecoach to step in with services during Aberdeen First bus strike
The firm's services are all available to board in the city, with the only stopping restrictions in the city centre on services 290, 291 and 218.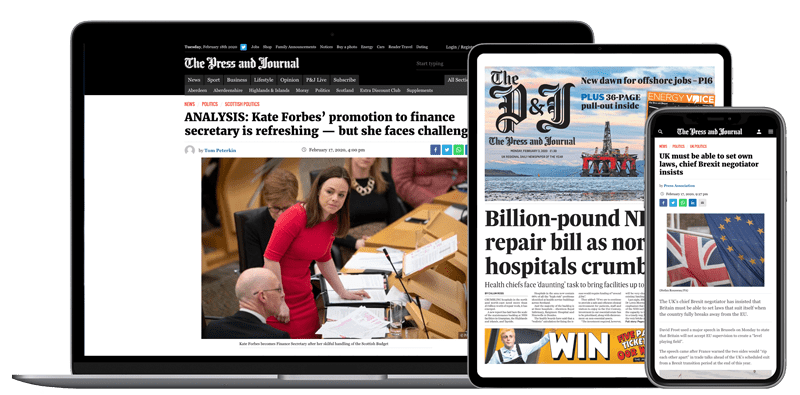 Help support quality local journalism … become a digital subscriber to The Press and Journal
For as little as £5.99 a month you can access all of our content, including Premium articles.
Subscribe