Hundreds of First Bus drivers will go on strike today as part of industrial action over new contracts.
Members of the trade union Unite voted overwhelmingly in favour of taking action over the dispute.
It is the first of four planned 24-hour walk-outs, with the others scheduled for Monday, Wednesday and Friday next week, before a seven-day strike starting on March 25.
First staff taking part in the action will also not work overtime for the next 12 weeks.
Mike Flinn, branch convener for Unite, said: "First have not offered an opportunity to get back around the table, they basically want to go ahead and bring in these new contracts which we believe would have a serious impact on staff.
"This new contract will basically take away everything from sick pay through to enhancements and other bonuses that the drivers previously received.
"It also does away with any overtime enhancements. Under this new contract, if you're working a day you're meant to have off then you would be getting the same pay you would have normally."
A spokesman for FIrst said some buses will still run during the industrial action.
He said: "I am disappointed that union representatives and their members have decided to vote in favour of industrial action which will inevitably impact on some of our customers.
"However, I would like to reassure all customers that regardless of the upcoming industrial action at the King Street depot, we have some interim plans in place that have been published in advance, detailing the minimum service level we intend to run, but with every effort being made to improve on these frequencies throughout the day.
"I, along with some of my other senior colleagues, in addition to managers and supervisors from other First Bus businesses in Scotland and England will be driving to keep the business functioning and provide a service to our valued customers."
A spokeswoman for Stagecoach North Scotland said the company will be putting on extra services during the First industrial action.
She said: "All of our services will be operating as usual.
"We have additional buses and staff in Aberdeen that we will be using on our routes within the city to keep Aberdeen moving."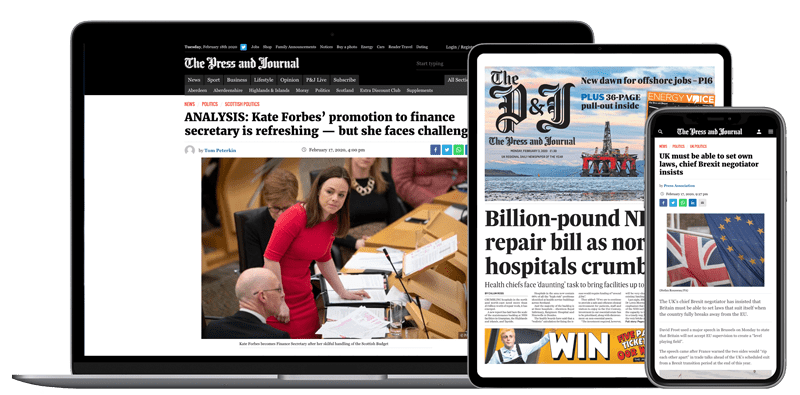 Help support quality local journalism … become a digital subscriber to The Press and Journal
For as little as £5.99 a month you can access all of our content, including Premium articles.
Subscribe