Fresh warnings for snow and ice across the north and north-east of Scotland have been issued by the Met Office.
Forecasters are calling it a "mini Beast from the East", with parts of Scotland being hit with up to eight inches of snow tomorrow.
It will be the same kind of weather which caused widespread disruption earlier this month, but will not last as long.
Met Office meteorologist Mark Wilson said: "The best way to describe this is as a real return to wintry conditions.
"The last couple of days have been quite mild across parts of the UK but by tomorrow all of us will be back to very cold weather.
"Bitterly cold is the best way to describe it – temperatures on the face of it probably just around freezing but with wind it's going to feel well below freezing."
Meteorologist Martin Bowles said the weekend's weather could be dubbed a "mini beast from the east".
He said: "We don't expect anything like the same impact as a result of it, although there will be some snow about."
The Met Office warnings for snow and ice begin at 6pm on Friday for much of north-east Scotland.
The warning states that travel disruption is possible, rural communities could become cut off, vehicles may be stranded and power cuts may occur.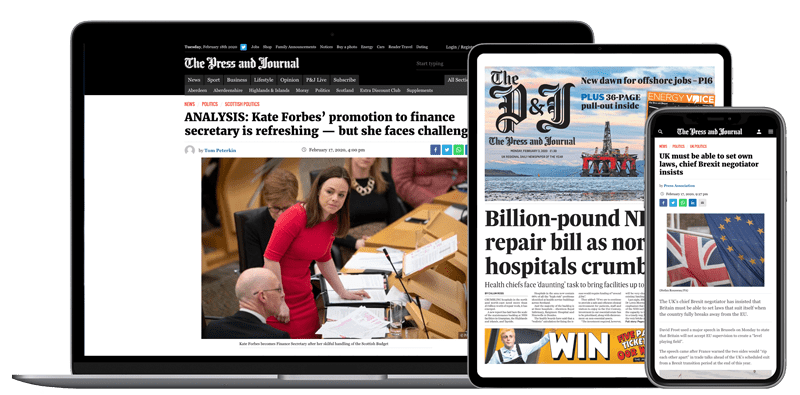 Help support quality local journalism … become a digital subscriber to The Press and Journal
For as little as £5.99 a month you can access all of our content, including Premium articles.
Subscribe