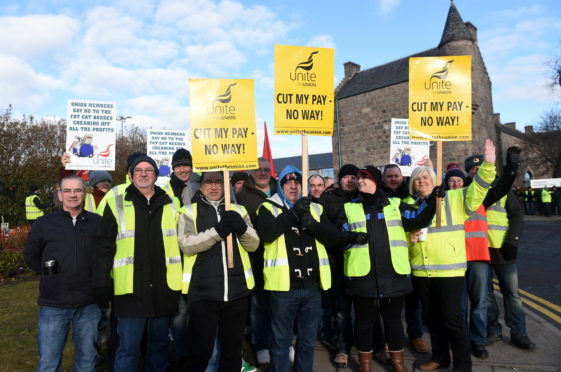 Aberdeen's public transport system will be hit by four further weeks of strikes.
First bus drivers in the city have voted overwhelmingly to escalate their continuing industrial action over contracts.
That will result in 28-days of continuous strikes, beginning on April 6.
Passengers have already reported significant delays to services as a result of the dispute.
Employees represented by the trade union Unite are currently in a stand-off with the bus operator because they believe changes to terms and conditions will cost them thousands of pounds.
Drivers are in the middle of an overtime ban and are planning to stage a walkout today followed by seven more days of action next week.
After more than a week of discussions with First bosses to resolve the issue, a solution has still not been found that's agreeable to either side.
And on Wednesday evening, at a meeting attended by 152 drivers taking part in the action, it was agreed that a further four weeks of strikes will take place from April 6.
Mike Flinn, convener of First Aberdeen drivers for Unite, said: "Our continuous strike will take place every single day over a four week period.
"I hope this finally gets First to take notice.
"The public aren't getting a decent bus service.
"First needs to get around the negotiating table, come up with a compromise and batter out new conditions that we're all happy with.
"This isn't about pay. It is about the conditions of the new terms. We don't want the new contract to go ahead.
"This could cost our drivers up to £6,000 a year and if you have a young family you are not going to accept that."
Drivers have raised fears the new contract would lead to less holiday entitlement, longer hours and slashed benefits.
First Bus has been operating a reduced service while walkouts are staged and bus drivers from England have been brought up to support the company during the strikes.
Managing director Andrew Jarvis has also got behind the wheel during the industrial action.
He said: "First Aberdeen are extremely disappointed at Unite's decision to move for an escalation of the industrial action.
"We await formal notification of this from Unite to detail the exact dates of any further action, but focus now will turn to planning to deliver services on our network as much as we possibly can to keep our customers moving and limit the disruption."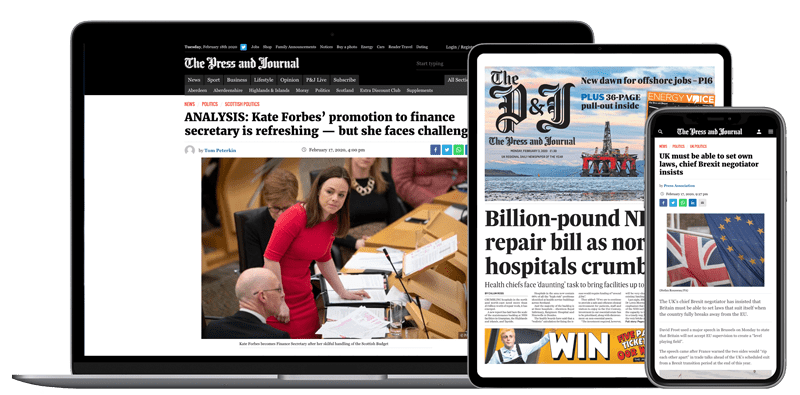 Help support quality local journalism … become a digital subscriber to The Press and Journal
For as little as £5.99 a month you can access all of our content, including Premium articles.
Subscribe