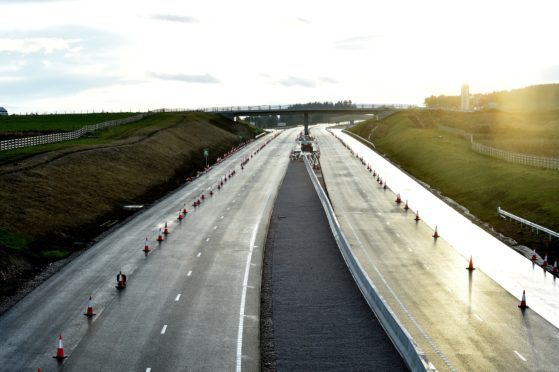 Plans for a major event are being drawn up to mark the official opening of the Aberdeen Western Peripheral Route when the road is finally completed.
Economy Secretary Keith Brown said the Scottish Government was "duty-bound" to arrange a celebration because of the significance of the delay-hit £745million road to the north-east.
"We will of course want to mark the fact that it has opened," he said.
"You can't ignore the fact that it was 1948 I think it was when it was first discussed and in various different iterations over the last 50 or 60 years people have talked about this. Malcolm Bruce did in 1983.
"I'm well aware of the support, and demand for this road, or something like it, for many years, so I think people will want to mark the fact it's opening. We're duty-bound to acknowledge how important it is to the north-east.
"We're talking about, over 30 years, a multibillion pound benefit to the north-east, but immediately people will start to see the change in terms of journey times.
"We will release more details once we've fixed on those about how we mark it."