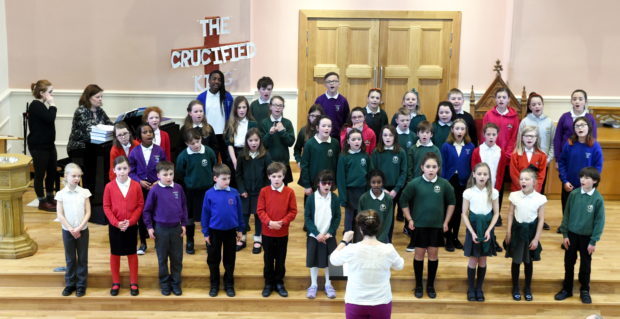 An ongoing pay row between music tutors and council chiefs risks long-term damage to Aberdeen's culture and could jeopardise its longest-running music festival, city leaders have been warned.
More than 400 performances and classes will take place between June 4 and 8 as the Aberdeen and North-East Scotland Music Festival celebrates its 95th anniversary.
Organisers, however, say fewer entries have been received than in previous years and warn hosting the annual event is becoming more challenging.
Music instructors and council officials at the Aberdeen Music Centre are currently involved in talks to solve a pay row that has been ongoing since November.
The dispute centres on a new working-time agreement for tutors.
It is understood that some 300 youngsters at the Aberdeen Music Centre have missed out on the extra-curricular lessons since last year.
Aberdeen City Council has been urged to intervene before the damage is too great, with one opposition councillor claiming the administration had led a "general assault" on music and the arts.
But the local authority stressed that the dispute affected children after school, and that there were no plans to cut in-school music tuition.
The latest call comes in the wake of the collapse of the Aberdeen International Youth Festival – with funding withdrawn by the council last November.
On Sunday, Aberdeen and North East of Scotland Music Festival Association held a well-attended choral concert at Mannofield Church.
Festival chairwoman Janette Hall said hosting the main event was becoming increasingly hard with fewer entries now being received.
Mrs Hall said: "It is getting more difficult to host because of cuts to music service provision. Kids now don't have as much capacity to learn music, which is damaging the culture of the city going forward.
"If we don't have children taking up musical tuition then where do Aberdeen's great musicians of the future come from? Our festival needs every opportunity."
Hazlehead, Queens Cross and Countesswells Liberal Democrat councillor Martin Greig said: "Over the last few years, the city has suffered heavily from the general assault that has been inflicted on music and the arts," he said.
"We have seen cuts in music education, the unnecessary dispute with music instructors, the closure of the youth festival.
"All of these unwelcome moves have caused much damage to the city's cultural wellbeing.
"Once we were proud of our extremely strong tradition in music and, in just a few years, this has been swept aside."
Education convener John Wheeler said: "It must be stressed there has been no change, and there are no proposed changes, to music tuition in schools in Aberdeen. Pupils are encouraged and supported in their pursuit of music and it remains an important part of education in Aberdeen.
"We are committed to engaging with staff to resolve current issues, with a view to having Music Centre up and running in August. We value the role of the Music Centre and are doing our utmost to find a resolution."