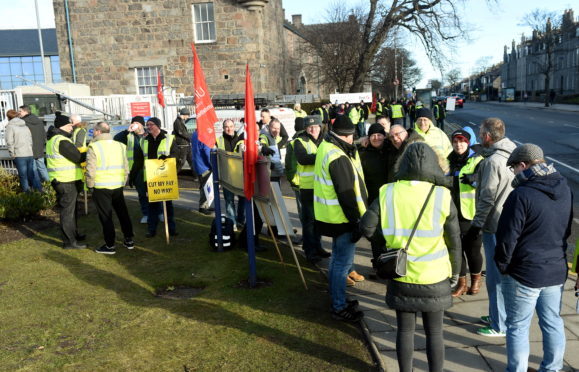 Crunch talks between union bosses and First Bus broke down yesterday – meaning a four-week-long strike is still expected to go ahead.
A day of discussions between First Bus and Unite the Union had been scheduled yesterday, but were abandoned after just four hours of negotiations.
There are hopes on both sides that progress is being made, though First Aberdeen said the latest impasse was "extremely disappointing".
The dispute surrounds changes to drivers' terms and conditions, which the union claims could leave some losing £5,000 a year from their pay packets.
First says the new contracts are necessary in order to safeguard jobs.
Drivers are entering the third day of a week-long strike today and have already voted for a further four consecutive weeks of action, beginning April 6.
Unite regional director Willie Wallace believes drivers still have the backing of the wider public, despite disruption to services.
"We were in talks with the company for about four hours, but unfortunately the talks broke down and the strike will go ahead as planned," he said.
"We are moving towards reaching an agreement but there are still some stumbling blocks in the way.
"Up to now we have had very good support from the general public.
"They understand the cuts that the guys are expected to take and, by and large, they are sympathetic."
Andrew Jarvis, Managing Director for First Aberdeen, said: "Despite broad agreement over the vast majority of the issues, unfortunately, we have once again been unable to reach an agreement that the officials feel they can put to the drivers.
"We are extremely disappointed and frustrated by this recent negotiation failure, but remain open and available for talks with our union colleagues, as we have done throughout this process, to seek an immediate solution."
Mr Jarvis again apologised to customers for the disruption to services.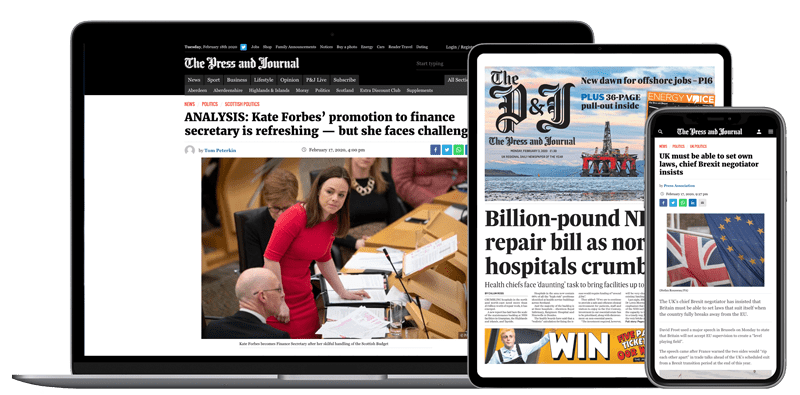 Help support quality local journalism … become a digital subscriber to The Press and Journal
For as little as £5.99 a month you can access all of our content, including Premium articles.
Subscribe