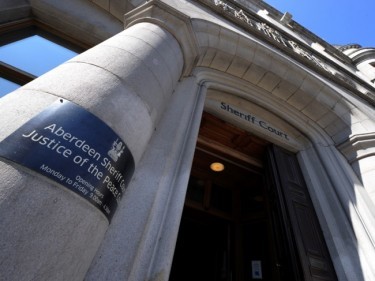 A man who had drugs hidden in his shoe when police raided his house has been jailed.
Charles Bateman appeared at the city's sheriff court yesterday where he pleaded guilty after he was caught with more than £15,000 worth of drugs.
Bateman was convicted of being concerned in the supply of heroin, diazepam and amphetamines between February 28 and May 26 last year.
The 29-year-old also admitted trying to fight with police officers and threatening to kill them.
Fiscal depute Alan Townsend told the court that police responded to reports of a disturbance at Bateman's address on Carnie Drive, Aberdeen.
When no one answered the door they forced entry into the house due to concern over the people inside.
They discovered drugs, including thousands of diazepam tablets, scales and other paraphernalia inside the property.
When they arrested and searched Bateman they also discovered 50 diazepam tablets hidden in the shoe he was wearing.
Mr Townsend said he denied the drugs were his and said he had been holding them for someone else.
The court heard that when he was taken into custody at Kittybrewster Police Station and subsequently charged, he became aggressive with officers and threatened to kill them.
He then ran at one of the constables and tried to fight with him before he was restrained.
Defence agent Graeme Murray told the court Bateman had battled a significant drug problem for many years.
He said he had got in "over his head" with a drug debt and had agreed to sell product to avoid being physically harmed.
Mr Murray asked if a drug treatment order might be a possibility for the court as an alternative to a prison sentence.
However, Sheriff William Summers said there was "not a chance" Bateman was avoiding jail and to give him the impression otherwise would be "unfair".
Sheriff Summers sentenced him to 27 months behind bars.
Meanwhile Bateman's ex-girlfriend Michelle Watson, 27, was fined £120 after she was caught with cocaine at the time of the arrest.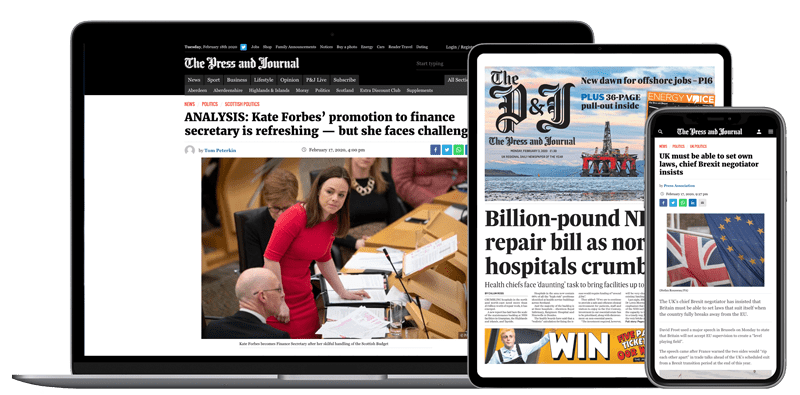 Help support quality local journalism … become a digital subscriber to The Press and Journal
For as little as £5.99 a month you can access all of our content, including Premium articles.
Subscribe