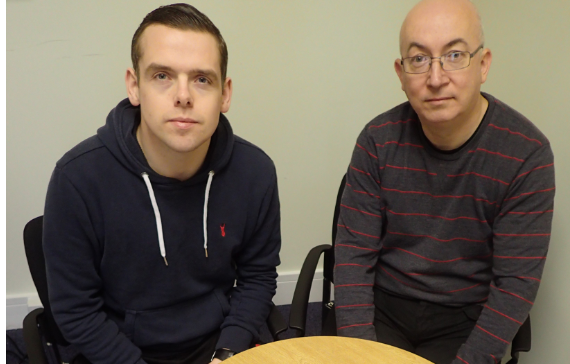 A prostate cancer survivor has vowed to continue campaigning for routine tests for the disease, despite the body responsible for screening ruling out the measure.
An Aberdeen surgeon called for drastic action earlier this year after it emerged that the number of men dying from the illness has overtaken female deaths from breast cancer for the first time in the UK,
Consultant urologist at the Ucan charity, Justine Royale, believes men should undergo regular screening, similar to checks carried out on women for breast cancer.
Moray MP Douglas Ross has backed the call, revealing that Dr Royale had saved the life of his colleague, Fochabers and Lhanbryde councillor Marc Macrae, following his diagnosis with the disease at the age of 46 in 2013.
However, the NHS says the blood test proposed for the routine checks is "unreliable" and can lead to false diagnoses and unnecessary surgery.
Mr Ross recently asked the UK National Screening Committee, the body which advises ministers and the NHS on screening policy, to approve the policy.
And despite receiving a negative response, the Conservative politician insists that he will continue pursuing the matter.
Mr Macrae explained how the proposed programme might have helped him.
He said: "As someone who put off visiting their GP for some time, I can fully understand the stigma felt by many when dealing with such a private and personal area of the body.
"To me, screening is very important as it helps to remove the stigma attached to visiting the doctor and can offer peace of mind.
"There are a number of reasons why men can suffer from urinary problems and it is important to get the right treatment early on.
"Not every symptom will lead to a cancer diagnosis but one in eight men are likely to get prostate cancer, and if it is found sooner it may not develop into a terminal condition.
"My advice is simple, if in doubt get yourself checked out, a very simple blood test and physical examination could be the difference between life or death."
Mr Ross said he was still hopeful that the decision not to offer regular checks would eventually change.
He said: "I'm disappointed the committee has not decided to introduce screening right away, but I am reassured that this is at least something they have on their radar and will be keeping under assessment."
Meanwhile, former health secretary Andrew Lansley has called on the government to improve bowel cancer screening following his own diagnosis with the disease.
The Conservative peer said cuts "wrongly" imposed by the Treasury had frustrated the delivery of a screening programme he introduced in 2010, which could have ensured he was diagnosed earlier.
Here's why NOT to screen for prostate cancer, according to experts
Experts have warned that routine screening for prostate cancer could lead to men receiving unnecessary surgery, potentially rendering them impotent.
The chairman of the UK National Screening Committee, Bob Steele, responded to Mr Ross's message in support of the move by outlining the possible pitfalls of such a scheme.
Mr Steele explained that the evidence in favour of screening for prostate cancer was last reviewed in 2016, but that the body found "compelling" reasons not to roll it out.
He said: "Although screening can help to detect and offer treatment early, it can also cause harm.
"It is the harms associated with offering prostate screening which is of great concern."
Mr Steele said the prostate-specific antigen test recommended is a "poor test for prostate cancer".
He added: "It will erroneously tell large numbers of men that they do not have cancer when in fact they do, and also tell large numbers of men that they have cancer when most would never be harmed by it.
"If we treat men who are incorrectly identified, this can lead to many men suffering life-changing health problems such as impotence, incontinence and rectal problems."
But he didn't close the door on the possibility of a screening programme coming to pass in years to come.
"When there is a test, or combination of tests, that can more accurately identify men with cancer and we understand better which cancers to treat and which to leave alone, we have every chance of running a successful screening programme", Mr Steele said.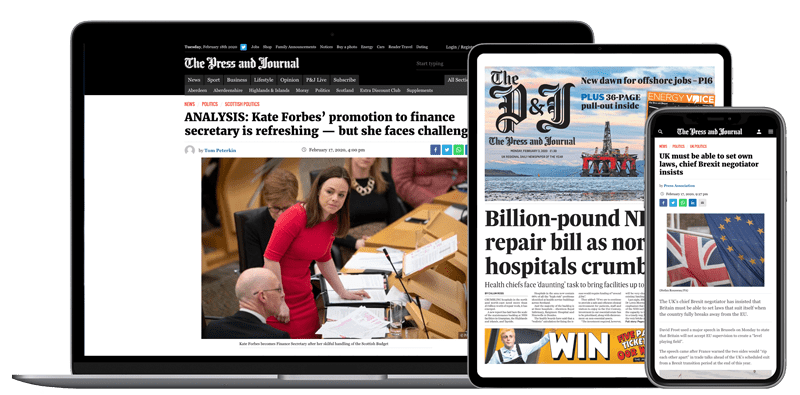 Help support quality local journalism … become a digital subscriber to The Press and Journal
For as little as £5.99 a month you can access all of our content, including Premium articles.
Subscribe