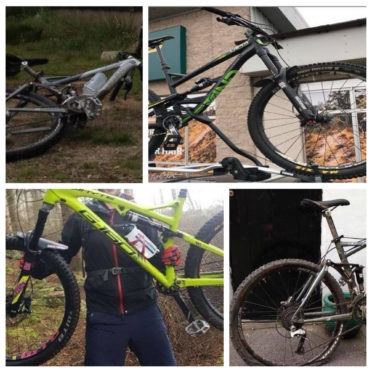 Concerns have been raised after it emerged that two bikes are stolen every day in north and north-east communities – but only 15% of the culprits are caught.
Police figures, released to the Scottish Conservatives, show that across Scotland there were 5,394 recorded crimes for bike thefts in the 10 months to January 31.
But just 548 of these crimes were detected, leaving just under 90% unsolved.
In the north-east, only 74 of the 474 bicycle thefts in the period were detected, while in the Highlands and islands there were just 27 cases solved out of 177.
The local figures mean that the areas have a detection rate of 15%.
Tory justice spokesman Liam Kerr said the figures "send out a terrible message that, if you decide to nick someone else's bike, the chances are you'll get away with it".
He added: "Bicycle owners deserve better. We're supposed to be encouraging healthy living and getting more people on two wheels is a key way of doing that.
"But if hundreds of pounds of worth of equipment is so easily stolen, with so little chance of it being recovered, that will harm that initiative."
Police Sergeant Craig Murray said : "We are acutely aware of the problem of bicycle thefts here in Aberdeen.
"Last year Operation Lathe was run from the start of June until the middle of July which was dedicated to tackling bicycle thefts in the city. Over the 6 weeks over 31 bikes were recovered and 34 people were charged.
"A number of bikes are stolen because they are left insecure so we are continually looking to remind people to keep their property secure.
"We will be looking to run Operation Lathe again this year but we would always say that prevention, through good security, is the best action to take to deter bike thieves."
Constable Keri Jones of the Highlands and Islands Preventions and Interventions Unit said: "We are very aware of the inconvenience and expense that having a bicycle stolen brings.
"Unfortunately many of the bicycles which are reported stolen were left unsecured at the time. We work to recover every bicycle reported stolen but it is better to take steps to prevent thefts happening at all.
"People often spend a good deal of money on their bikes so it is only good practice to make sure they are secured to a fixed object with a good quality lock if you are leaving it unattended.
"Thieves are often opportunists and will take advantage of an easy target.
"A few simple security steps is often enough to deter bike thieves."
Police recommend that bike owners make use of security products available from specialist retailers, ensure bicycles have a "distinctive marker" and are marked with products such as SelectaDNA, Smartwater or UV marking."
High value bikes should be fitted with a tracker. Cameras could also be installed in storage areas.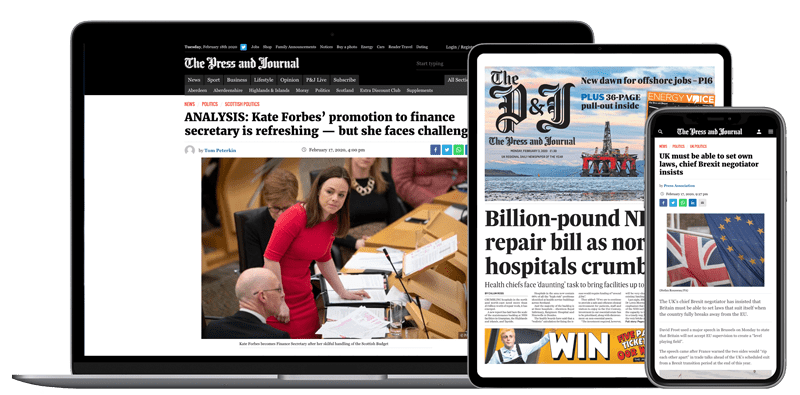 Help support quality local journalism … become a digital subscriber to The Press and Journal
For as little as £5.99 a month you can access all of our content, including Premium articles.
Subscribe