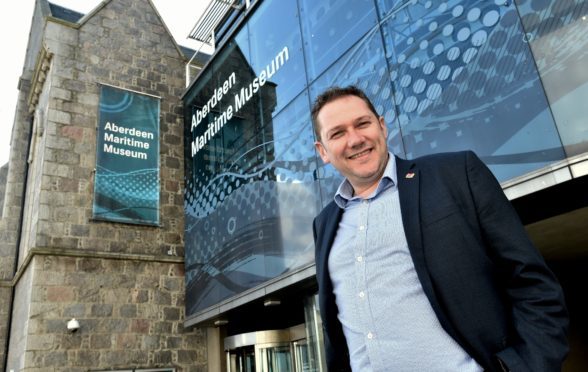 Visitor numbers in Aberdeen have soared in the last year – prompting predictions from industry chiefs that tourism will generate £1billion a year by 2023.
Thousands more people toured the Maritime Museum, Tolbooth Museum and David Welch Winter Gardens in Duthie Park in 2017 compared to recent years.
Chris Foy, the chief executive of VisitAberdeenshire, said the boost shows there is a "growing realisation" that the north-east is one of Scotland's top destinations, and that there is a growing interest in the region's "strong cultural heritage".
And Russell Borthwick, chief executive of Aberdeen and Grampian Chamber of Commerce, said the figures proved the area was becoming a more attractive place to visit for both business and leisure.
He said: "Aberdeen transforming itself into a modern, well-connected, culturally diverse city region capable of supporting our future growth.
"The wide range of attractions and activities which bring colour and vibrancy to the north-east are an important part of what makes people want to live, work, study, visit and do business here, and it is fantastic that four of our much-loved facilities remain a vital part of our offering."
According to the figures, nearly 81,000 visitors went to the Maritime Museum on Ship Row in 2017 – an increase of almost 9,000 since 2015, when around 72,000 visited.
Around 6,500 extra people delved into Aberdeen's history at the Tolbooth Museum on Union Street – with more than 27,000 in attendance in 2017, and around 21,000 in 2015.
The David Welch Winter Gardens in Duthie Park, where a cafe has recently opened, had more than 323,000 visitors in 2017 – compared to around 275,000 in 2015.
And the Aberdeen Treasure Hub in Northfield, which opened in November 2016 to house the city's collection of artwork and historic artefacts when not on display, has enjoyed an increase of visitors from 854 in its first eight months, to 1,530 in its second eight months – an increase of 79%.
Mr Foy said: "The increased visitor numbers to the Aberdeen Maritime Museum and the Tolbooth Museum reflect and interest in our strong cultural heritage and a growing realisation that the north-east has the space to welcome visitors to Scotland, which was most recently named by the Rough Guide publications as its favourite destination of the year.
"Tourism will play an important role in the economic future of the north-east and the latest visitor figures are a strong indication we are heading in the right direction in realising our ambitious target of growing visitor spend to £1billion by the year 2023, as outlined in the new destination strategy which launched last month."