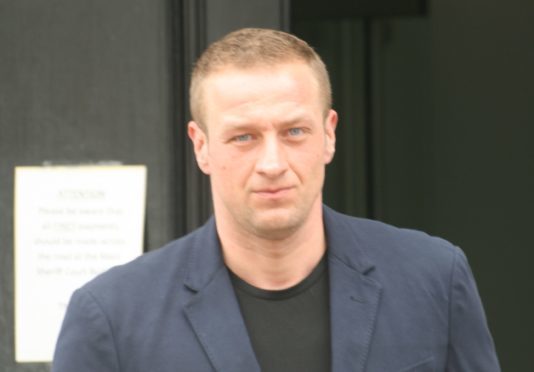 A north-east man told a court yesterday how he regretted swerving out of the way of a car which went on to cause a fatal accident.
Alin Jar is on trial at the High Court in Aberdeen accused of causing the death of Moray grandmother Jamesina Stewart by driving dangerously in March 2016.
He is alleged to have driven under the influence of morphine, fallen asleep and entered the opposing carriageway on the A90 Aberdeen to Fraserburgh Road.
Yesterday the court heard from Peter Farrell, who Jar is accused to have forced to have taken evasive action by driving on the wrong side of the road.
He said he had been travelling southbound on the A90 towards the Tesco supermarket in Ellon at the time of the collision.
Advocate depute Bernard Ablett asked him what happened.
He said: "He came out from a pile of traffic, there was no chance of him overtaking.
"I can't understand why anyone would even try that manoeuvre.
"What shocked me was that he came so far over."
Mr Farrell said he mounted the grass in his vehicle and the other driver missed the back of it.
He added: "I wish I hadn't, if he had hit me I would have been ok."
He told the court that the woman driving the car behind him did not have a chance to avoid the collision.
Mr Ablett asked him: "You saw in the rear mirror it hit the car behind you?"
The 65-year-old replied: "She could not go anywhere."
On Wednesday the jury heard from a rental firm supervisor that Jar had been delivering a car at the time of the incident.
Yesterday the court also heard evidence from paramedic Catherine Allan, who attended the scene and was in the vehicle which transported Jar to Aberdeen Royal Infirmary.
Mr Ablett asked whether she had administered any morphine during the journey to the hospital.
She said there was no record of this treatment being given.
Representing 31-year-old Jar, defence counsel David Moggach asked: "Is it possible you may have given him some form of pain relief in the ambulance?"
She replied: "I would have it in his records."
Ms Stewart, who was known as Ina to her friends, died at the scene.
She had recently moved to a new home in Elgin with her partner David Smith.
Jar, of Clifton Road in Aberdeen, denies driving dangerously but has admitted a lesser charge of causing death by careless driving.
The trial, before Lord Woolman, continues.