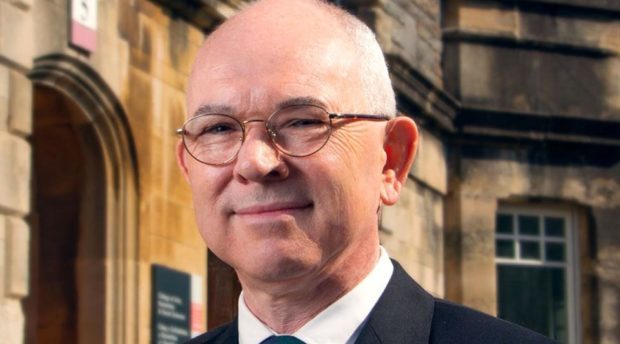 The University of Aberdeen has appointed Professor George Boyne as its new principal and vice-chancellor from August.
Professor Boyne is currently pro vice-chancellor at Cardiff University. He is also head of the college of arts, humanities and social sciences at Cardiff and was previously dean of Cardiff University's business school.
Originally from Aberdeen, Professor Boyne is a double graduate of the University of Aberdeen and has spent the majority of his academic career in Wales.
Professor Boyne and his wife Jennifer have two grown up sons, Alec and Murray, who are looking forward to visiting their parents and spending time in the north-east.
Professor Boyne said: "It is a great honour to have the opportunity to serve the students, staff and external partners of the university in this role.
"The university has had an outstanding record of academic achievement for over 500 years and is recognised as a prized educational, social and economic asset for the city of Aberdeen and the whole of Scotland."
Chairman and senior governor of the court of the University of Aberdeen, Martin Gilbert, said: "We are extremely fortunate to have secured the appointment of George Boyne to lead the university and to drive forward our ambitious agenda for growth, excellence and internationalisation.
"He brings to the role a wealth of knowledge and experience of the higher education sector coupled with an enormous energy and enthusiasm for success."
Professor Boyne will succeed Professor Sir Ian Diamond, who announced his intention to retire in summer 2017, after eight years in the role.