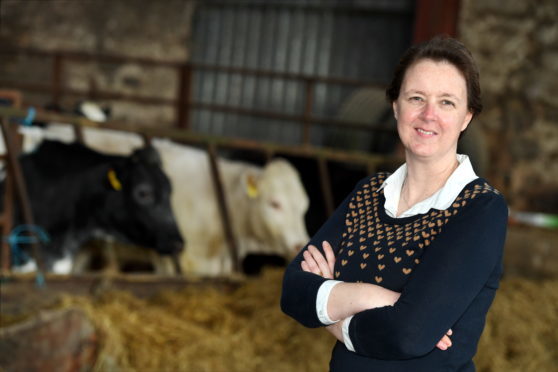 Angela Findlay is accustomed to being surrounded by young children, both at home and during her job as a primary school teacher.
But she has endured all manner of tribulations after receiving two separate cancer diagnoses in the last two years.
Mrs Findlay is a realist; she appreciates the medical expertise and follow-up treatment which have assisted her battle with breast cancer and a brain tumour.
But she is also one of those redoubtable characters who refuses to become downhearted or depressed in adversity.
The 44-year-old, from Echt, said: "For somebody like me, who is a farmer's daughter, as well as a full-time teacher – at Torphins Primary – and used to working all the hours God sends, it was very hard when illness made me change my lifestyle.
"But my message is: 'Don't stop believing – or, as we say in Doric, 'Heid doon, haud gaun!"
Mrs Findlay, who has two children, Cameron, 13, and Morven, 12, is among the women who will take part in Courage on the Catwalk at Aberdeen's Beach Ballroom on May 12 and 13.
And her steely determination epitomises the qualities which have made this event – organised by Friends of Anchor – such an inspiration for so many people.
Her fight began at the start of 2016 when she was told she had breast cancer and she admitted it turned her life completely upside down.
She added: "It was very hard for me and my husband to tell our families. For my parents, they heard the word 'cancer' and immediately thought the worst.
"My in-laws, one of whom had been diagnosed with lung cancer just two weeks earlier, seemed to understand the need to remain positive.
"But, for my kids, trying to explain the difference between Granda's inoperable cancer and my breast cancer as something compeletely different, it was very difficult for them to understand."
And is if that was not enough for the family to deal with, in January 2017 Mrs Findlay collapsed and was told she had a brain tumour.
"I experienced extreme fatigue and nausea and having been through chemo the first time, a second dose of it was always going to be tough," she said. "But, once again, the medical team were fantastic."
Despite being told she would not be able to continue teaching "30 little bug monsters", due to her weakened immune system, Mrs Findlay is now looking forward to a phased return to the classroom later this year.
And she is savouring the opportunity to join the other women on the catwalk next month.
She said: "I want to prove my resilience, raise money for a very worthy cause, bring a smile to my face – and those of other people."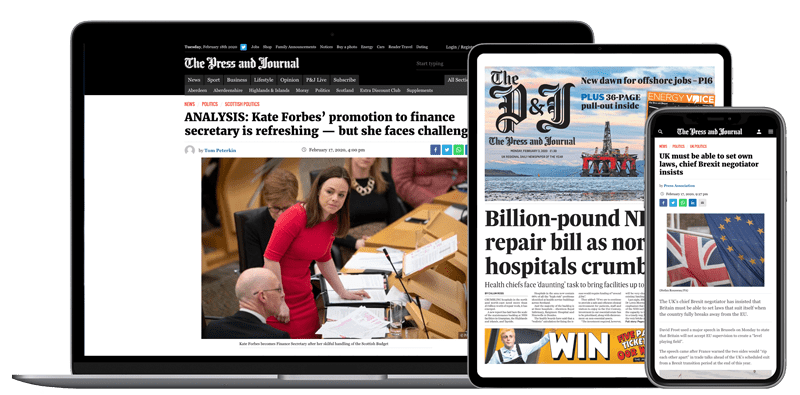 Help support quality local journalism … become a digital subscriber to The Press and Journal
For as little as £5.99 a month you can access all of our content, including Premium articles.
Subscribe