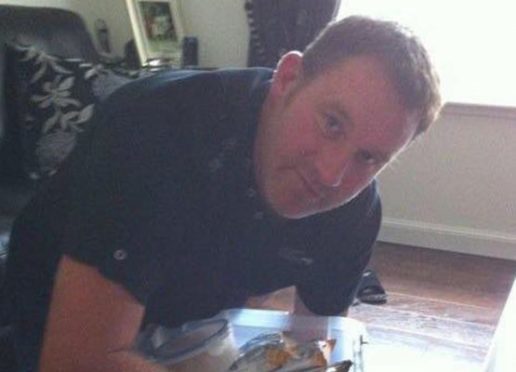 A haulage company has been fined £180,000 after a worker was crushed by a lorry.
Graham Forsyth was working for Colin Lawson Transport when he was sent to help repark lorries in the company's yard on Abbotswell Road, Aberdeen.
He stood behind a lorry being driven by colleague Murray Duff to give him directions as he backed up the vehicle.
However, the lorry shunted backwards and hit the 57-year-old, who was so badly injured he later died in hospital.
At Aberdeen Sheriff Court yesterday, Colin Lawson Transport Ltd admitted health and safety failures, including not assessing risks, not providing a safe system of work and not providing adequate instruction and training.
However, the court heard that the firm did not permit staff to stand behind a vehicle to give directions, so did not provide training on how to do it – but that it happened "every day" as colleagues tried to help each other.
Defence agent Susan Duff said: "The employees knew the company intended to plead guilty and wanted to show support to the company and Mr Lawson.
"They held a meeting Mr Lawson knew nothing about and signed a letter setting out how they felt about the company."
Sheriff William Summers told the court: "The letters says that drivers helped each other and it happens every day."
Following the accident on May 31, 2016, the Health and Safety Executive carried out an investigation into practices at Colin Lawson Transport – one of the biggest haulage firms in the region, which turned over £6.1million last year.
Depute fiscal Gavin Callaghan told the court: "Mr Forsyth's death was investigated by the HSE.
"Failings, which exposed employees to danger in connection with this work activity were identified by the HSE and are accepted by the accused.
"These are failure to assess risk associated with this work activity, failure to provide adequate instruction and training and failure to provide a safe system of work."
Defence agent Susan Duff said the tragedy has had a profound effect on the owner of the company, Colin Lawson – who attended yesterday's hearing.
She said: "Colin Lawson, who is present in court today, has asked me to state how deeply he feels the sad loss.
"He has wanted to speak to Mrs Forsyth but this has not been something she wanted."
Sheriff William Summers fined the company £180,000 and said: "No family should have to deal with the loss of a life in such circumstances.
"I extend the court's sympathy and condolences to the family."
Mr Forsyth, from Drumlithie, was a big animal lover and following his death, friends and colleagues raised £10,000 in his memory for charity Guide Dogs.
He had been married to Sandra for 25 years, and was popular among colleagues and friends – who described him as a "loving man" with a "fantastic sense of humour".