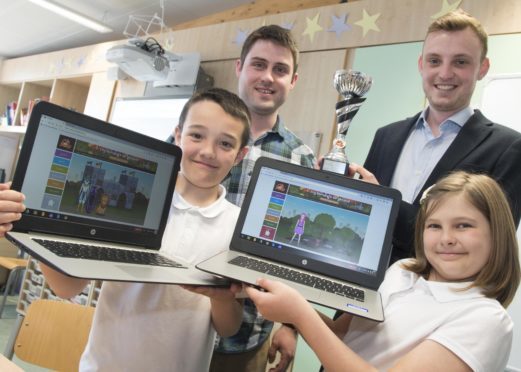 Heathryburn School pupils are celebrating after scooping first prize in a challenging maths competition.
Primary 5C had the winning score with 769 correct answers and were crowned Aberdeen City Sumdog Maths Champions 2018.
Presenting the pupils with their winning trophy today, councillor John Wheeler, Education Operational Delivery Convener said: "Fittingly, in a mathematics competition, it's the numbers that show just how impressive the class's achievement is.
"Quite apart from their obvious numerical talents, the pupils have demonstrated self-motivation, hard work and team effort and it's important we recognise those qualities too."
The week-long contest saw more than 2,000 Aberdeen pupils from 29 schools competing to answer hundreds of maths questions using an online system.
Sumdog – an online platform which aims to improve numeracy skills in children aged 5-14 – is now used in 70% of Scottish schools.
"We're delighted to have had so many schools from across Aberdeen compete in the contest," said CEO Andrew Hall.
"On behalf of everyone at Sumdog, I'd like to express my huge congratulations to all Primary 5C pupils at Heathryburn School on becoming the Aberdeen City Spring Maths Contest champions.
"Digital technology is becoming an increasingly important and powerful tool for teachers and pupils in the classroom. Used properly, we believe it can make a real and meaningful contribution towards encouraging learning and improving attainment."
Jonathan, a pupil from Albyn School, achieved the highest individual score for the competition with an impressive 991 correct answers out of 1,00 questions.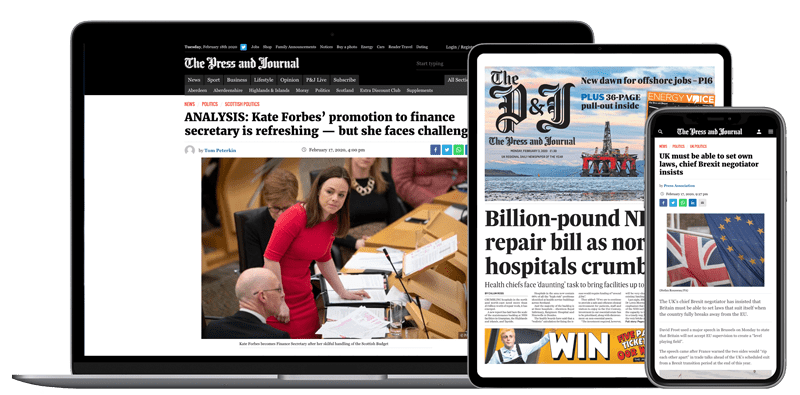 Help support quality local journalism … become a digital subscriber to The Press and Journal
For as little as £5.99 a month you can access all of our content, including Premium articles.
Subscribe