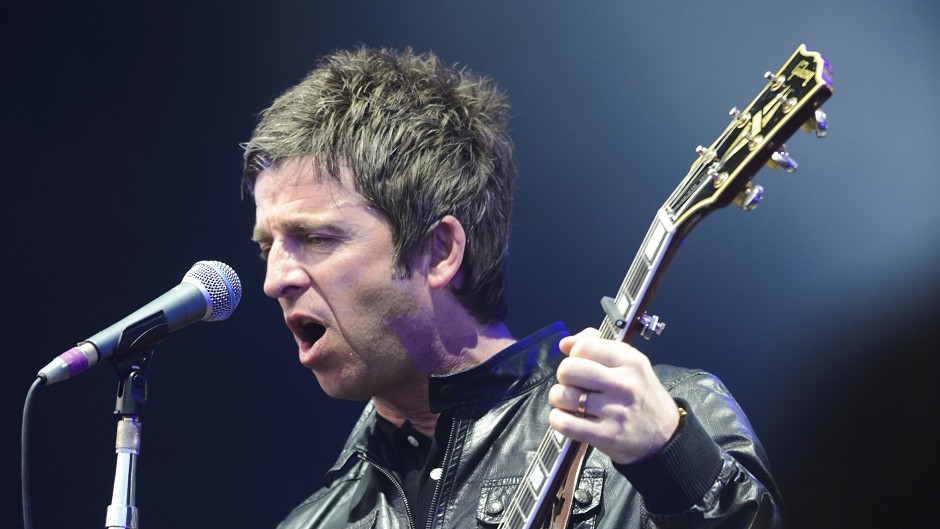 Noel Gallagher fans were left hundreds of pounds out of pocket after they were refused entry to his gig in Aberdeen.
Many paid over the odds to get resale tickets online from website Viagogo, only to fall foul of ID rules when they arrived at the doors of the Aberdeen Exhibition and Conference Centre on Wednesday.
In order to cut down on profiteering ticket touts, the singer's management printed the original purchaser's name on every ticket and required concert-goers to have matching identification.
But this left many stranded outside unless they paid for another ticket.
Lisa Stars from Kincorth has vowed to never use the website again after she was refused entry.
She paid £186 for a pair of tickets – nearly double the £49.50 face value – only to be turned away at the door.
"It was supposed to be a good night for me and my friend and it was nearly a disaster," she said.
"It was quite embarrassing as people were watching us."
Miss Stars was then told to go to the ticket office and buy two more tickets, this time in her own name.
She added: "Viagogo has given us a full refund and sent us compensation but it was vouchers to buy another ticket from them.
"We are never lining their pockets again."
Between the Aberdeen gig and the previous night's show in Glasgow, hundreds of concert-goers who purchased tickets from Viagogo were refused entry.
Scores more now fear they will run into similar problems during future dates on the High Flying Birds tour.
Before the Glasgow gig, Gallagher's management tweeted: "Fans attending Noel Gallagher's High Flying Birds UK Arena tour dates are reminded that there will be strict photo ID checks on all tickets to get into the show."
Viagogo has been contacted for comment.