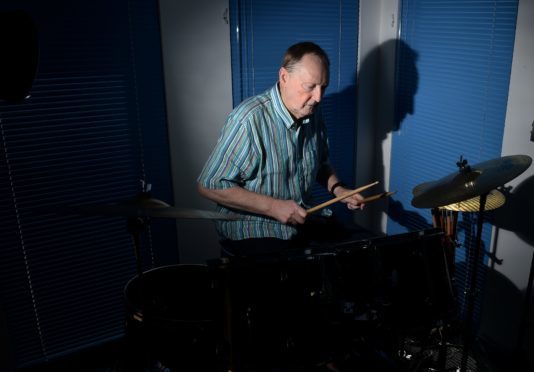 One by one, the cancers have attacked Alan Milton like a marauding army.
The Kemnay man was first diagnosed with lung cancer in 2012.
Then, as he battled the original illness, it led to him contracting cancer in his pelvis, his spine, his prostate and his liver.
He has subsequently endured a bewildering array of treatments, including chemotherapy and radiotherapy, the latter of which saved his life.
In the midst of this litany of problems, the former drilling engineer for an oil company was also made redundant from his job of 36 years as the economic downturn struck the north east.
And yet while he admits his life has been "tough" in recent years, he is beating the drum in highlighting the medical advances that have been made during the last two decades.
The 67-year-old will join 23 other men on the catwalk for two Brave shows at Aberdeen's Beach Ballroom on May 11 and remains resilient, determined to accentuate the positives and help raise funds for Friends of Anchor.
From his perspective, the latter organisation hasn't just assisted him throughout his many privations, but the nurses and other medical staff at the Anchor Unit at Aberdeen Royal Infirmary have become firm friends.
He said: "At home, my wife Hazel has been a rock and my sons Colin and Bryan have rallied round.
"While I know they are all worried about me, they do their best to keep my spirits up.
"There is no denying the fact my life has totally changed. The illness affected my work and, with hindsight, redundancy was probably for my own good because I was struggling to function.
"And yet the people at the Anchor Unit have made a massive difference.
"They are more than just nurses. They go the extra mile and I regard them as my friends.
"I have been going there for six years now and they are full of laughter and joy. Their attitude has made a huge difference.
"Whenever I am in for treatment, I get a big wave from the other end of the corridor and I hear the cry 'Hi Alan, come on down'.
"However bad you might be feeling, that lifts you up."
Mr Milton used to be a keen sportsman, whether on the golf course or on a squash or tennis court.
That is something else he has had to relinquish as he just doesn't have the energy but he has now flung himself into musical instruments and plays the piano, the guitar and the drums on a regular basis.
As a former church organist, performing on keyboards has offered him an outlet for the last 60 years but the drums are something new and he admitted he wasn't sure how he would fare in the percussion stakes, aged 64.
He said: "I started playing them about three years ago and they are great fun.
"I maybe can't play sport any more but the drums have given me a new opportunity."
The words typify the philosophy of so many of the participants in the whole Brave experience.
And although Mr Milton wakes up every day in pain, his response to tackling cancer is equally robust.
He said: "It is not like it used to be 20 or 30 years ago, because so much progress has been made in treating cancer.
"People are living longer and they are even making a full recovery.
"So you should always do your best to stay positive and try to remain as active as possible.
"Keep telling yourself 'I can beat this thing' and don't hide away from people."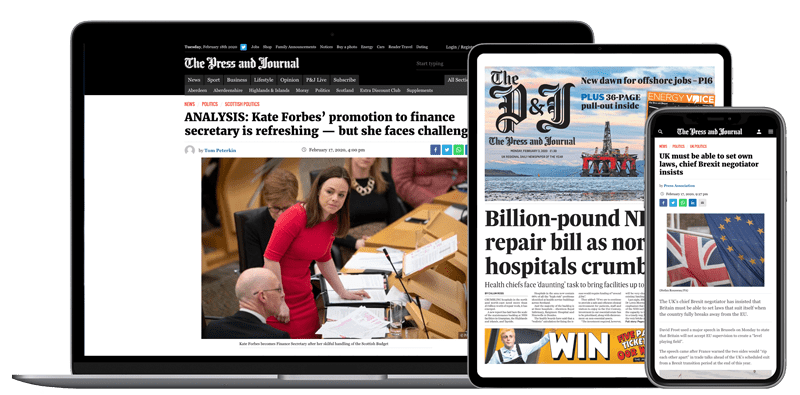 Help support quality local journalism … become a digital subscriber to The Press and Journal
For as little as £5.99 a month you can access all of our content, including Premium articles.
Subscribe