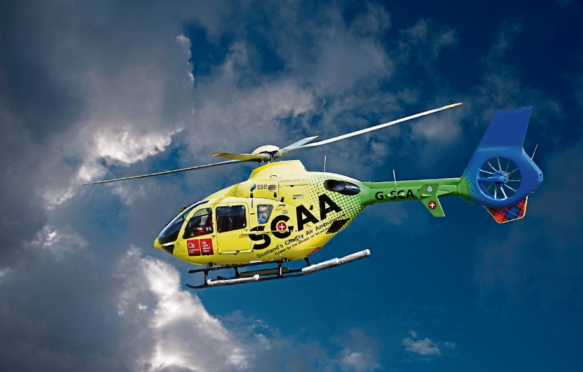 Business and charity leaders from across the north-east have backed calls for a new air ambulance to be based in the region.
Last month, Scotland's Charity Air Ambulance launched a campaign to raise £6million to cover the costs of providing a second helicopter, in addition to the one it already has near Perth.
Politicians immediately called for it to be located in Aberdeen, where it would be able to reach the far north within 30 minutes and save countless lives across the area.
Asco back plans for new air ambulance to be brought to Aberdeen
Today, The Press and Journal is throwing its support behind the campaign – along with some of the region's most prominent figures.
Editor-in-chief Richard Neville said: "When you look at the geography of Scotland and the current spread of air ambulance provision, it is quite clear that Aberdeen is the most obvious base for the new aircraft.
"We just hope the common sense decision is made quickly so that the well-known generosity of the people of the north and north-east of Scotland can get behind the charity appeal."
Claire Maitland set up the Sandpiper Trust charity with her family after her 14-year-old nephew Sandy Dickson drowned on holiday in a remote part of Canada.
The organisation has since formed a dedicated band of medics determined to make sure that casualties in rural parts of the north-east receive speedy treatment.
Mrs Maitland outlined her hopes that the charity air ambulance will be based in the region to assist with her own group's aims.
She said: "Saving lives in rural Scotland is about partnership, and one of SCAA's pilots is also a responder with ourselves.
"I definitely welcome the prospect of working with the charity in the north-east.
"But it is important to remember that having Sandpiper Trust members on the ground to reach these people is equally crucial."
Friends of Anchor, which helps cancer and haematology patients from Aberdeenshire, Orkney and Shetland at Aberdeen Royal Infirmary's Anchor unit, also voiced its support. Chairman Jim Milne said: "Locating a second air ambulance in Aberdeen would appear to be vital to me.
"With SCAA successfully supporting its only helicopter in Perthshire, I believe basing a second air ambulance beside Aberdeen's soon to be opened trauma centre could make the difference between life and death for some patients.
"The Perth-based copter has a proven track record in emergency response but a major concern has to be that it could be required in two places at once as it covers the whole of Scotland.
"Many communities in Aberdeenshire are rural and isolated, emergency vehicles may even find it hard to locate some properties and have to navigate roads that are really not fit for that purpose.
"I am firmly behind this campaign and wish SCAA great and rapid success, the next challenge will be persuading the Scottish Ambulance Service that the helicopter should be based in the north-east and that aim also has my full support."
Mr Milne is also chairman and managing director of oil services company Balmoral Group, and was echoed by other businessmen across the region.
Jim Walker, joint managing director at Walkers Shortbread in Aberlour, said: "We would welcome the additional helicopter air ambulance service in Aberdeen.
"It will undoubtedly be a vital and lifesaving resource, particularly for the more rural areas of the north-east."
Asco director Jamie Marr said it would be a "brilliant opportunity for Aberdeen", adding: "Obviously you would never want to use it, but to have one available in the region would be really beneficial to the north-east."
Scotland's Charity Air Ambulance (SCAA) already has a helicopter based near Perth, which covers emergencies from the Borders to Orkney.
Now the charity wants to raise £6million, which would buy another helicopter, cover crew costs and pay for an accompanying road vehicle.
Charity leaders say the helicopter's main purpose is to provide "added resilience" to the country's existing paramedic cover, and that they can help get people to hospital within the critical "golden hour".
The group also has a rapid response road vehicle, deployed if conditions prevent the helicopter from taking to the skies.
Politicians have already suggested that Aberdeen would be the ideal base, given plans for a new trauma centre in the city and say it would help address the challenges in providing cover across the Highlands.
The second helicopter would bolster the Scottish Ambulance Service's fleet, which is based in Inverness and Glasgow. The service also has fixed wing aircraft, used for patient transfers, in Glasgow and Aberdeen.
Discussions are now taking place between the SCAA, the NHS and the Scottish Ambulance Service on where to base the helicopter if the fundraising campaign is a success.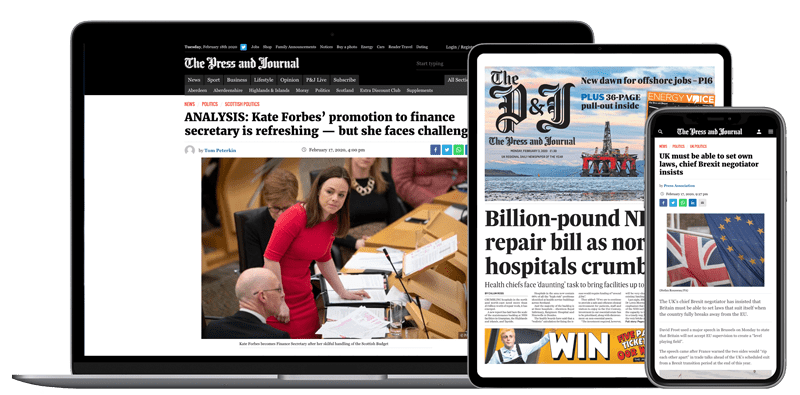 Help support quality local journalism … become a digital subscriber to The Press and Journal
For as little as £5.99 a month you can access all of our content, including Premium articles.
Subscribe