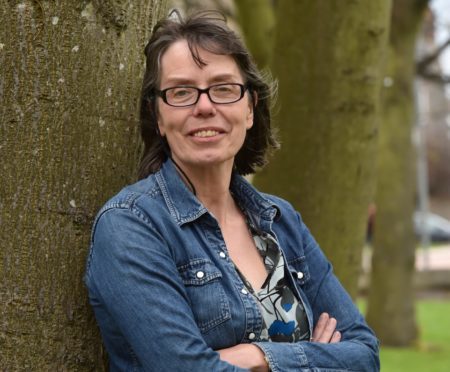 A north-east suicide bereavement group hopes an increased focus on mental health issues will help make it easier for sufferers to get support.
Several celebrities, including singer Adele and footballer Rio Ferdinand, have spoken about their struggles with anxiety and depression.
And the top of suicide will take centre place on television soap Coronation Street next week, with a storyline involving the death of a character.
Show producers have described it as an opportunity to give people who "hide their feelings of desperation" a "chance to start a conversation".
Support group Survivors Of Bereavement By Suicide (SoBS) has run monthly sessions in Aberdeen for the last eight years with another group set up in Elgin a few months ago.
Louise Faustino, who helps to organise events at the Aberdeen branch, said: "We operate a self-help group so it doesn't involve counselling or professional help.
"People come and they can leave when they want to and come back in the future if they feel like it.
"Quite often people who attend have counselling as well, but that's not for everyone.
"I have been bereaved by suicide myself, so it's a unique opportunity to access support from people who really understand what it's like."
Families and friends of people who have taken their own life can attend the groups and help each other by sharing their own experiences.
Ms Faustino said she was pleased that the topic was now being talked about more openly and hopes it helps encourage people with mental health issues to seek help.
She added: "It does seem to be coming more into the public sphere.
"It's an issue that is now highlighted quite a lot and I think it's excellent.
"There has been quite a stigma surrounding it traditionally and it has to be broken down.
"The more everyone can be aware of how prevalent it is, the more people can start to think about mental health in less derogatory ways."
For information on attending the Aberdeen SoBS group contact 07392 994047 while those in Elgin can phone Gemma or Clair on 07754 068529.
Additional details can be found by visiting uksobs.org