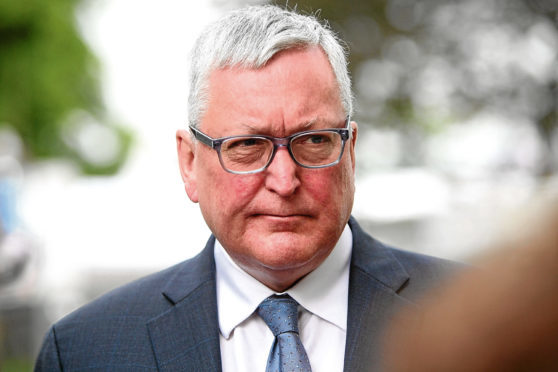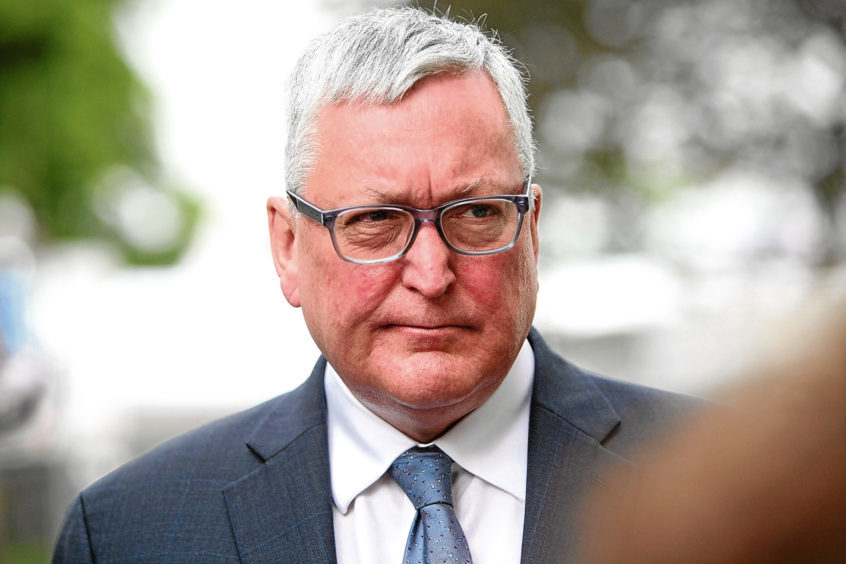 Scotland's fishing fleet is facing a "critical" risk which could force boats out of business or scupper the EU-wide ban on discards, it has been claimed.
Rural Economy Secretary Fergus Ewing delivered the warning as he urged the UK Government to take action to tackle the problem.
Writing to his counterpart at Westminster, George Eustice, Mr Ewing said there was a "historic mismatch" with current North Sea hake quota that could stop boats going to sea.
Mr Ewing said he was seeking the UK minister's support to identify and develop a "timely solution" to avoid vessels having to tie up, or potentially break discard ban rules during 2019.
Hake is one of the so-called "choke" species which can fill up trawl nets and force vessels back into port because they can no longer dump fish overboard.
In his letter to Mr Eustice, Mr Ewing said: "Hake is taken as an unavoidable by-catch in the North Sea haddock fishery and since the year 2000 catches have consistently exceeded quota.
"This is because for around two decades, only 3% of the global total allowable catch has been allocated to the North Sea, whereas scientific evidence points to the fact that the stock has expanded into northern areas and shifted its distribution.
"More is now found in the North Sea than has historically been the case.
"This mismatch between historic distribution of quota and current distribution of fish creates a critical choke risk for which a solution needs urgently to be found to avoid Scottish vessels being tied up early in the year."
Current flexibility in the discard ban rules "do not provide an answer" to the hake problem, although fishing policy chiefs in Brussels are open to innovative solutions, Mr Ewing said.
He added: "The stock has changed and now stretches further into the North Sea.
"As things stand currently, the Scottish fleet will be unable to implement the landing obligation (discard ban) in 2019 without tying up prematurely.
"This would be intolerable, not least because under the terms agreed between the UK Government and the EU for the (Brexit) implementation period, this situation would continue without us being able to influence or change matters until at least 2020.
"Without further action on the part of the (European) commission and the UK Government, the landings obligation will fail in 2019.
"I find it hard to believe that the commission will not want to rectify this issue, knowing as they do that it will seriously damage the credibility of the anti-discard policy."
Mr Ewing also demanded to know what the industry should do if there is no progress on the choke species problem.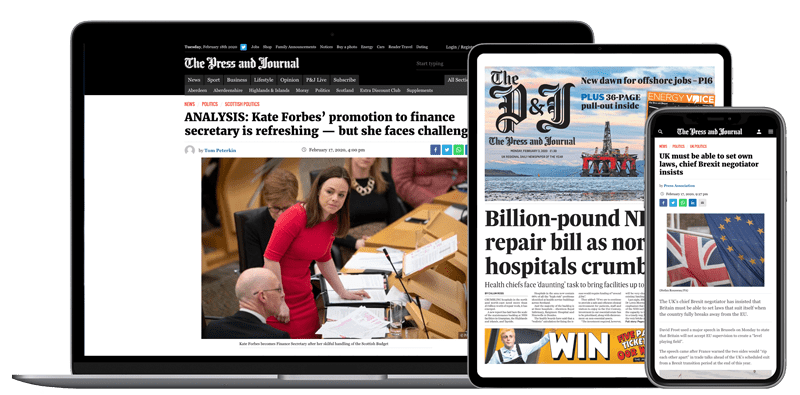 Help support quality local journalism … become a digital subscriber to The Press and Journal
For as little as £5.99 a month you can access all of our content, including Premium articles.
Subscribe