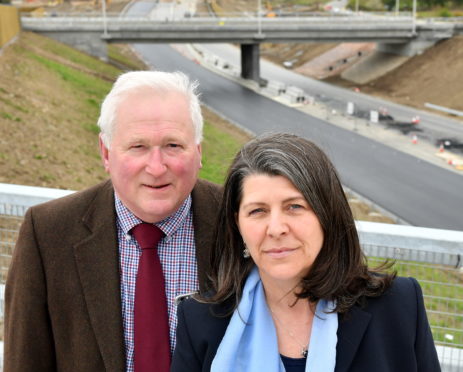 Councillors in Aberdeen and Aberdeenshire have joined forces to call for their authorities to withhold AWPR cash until all damage to the road network has been repaired.
It is being estimated the bypass works and construction vehicles could have caused damage that will cost "tens of millions" to repair.
And there have been warnings of repeated damage to some roads, flooding and even the risk of sinkholes developing.
The two councils have already contributed towards the cost of the bypass, with payments capped at £75 million each.
However, following on from the Press and Journal's report yesterday about Aberdeenshire Council drafting a list of roads and bridges that have been damaged by AWPR construction traffic, Aberdeen City councillor Marie Boulton has called for some of that money to be withheld.
She accepts that a project on the scale of AWPR cannot be accomplished without issues but believes there has been too much focus on the end product and not enough on its impact.
Sharing the concerns of Aberdeenshire councillor Colin Pike, who raised the issue locally, she said: "It's exactly the same story on the city side.
"We have had years of disruption. You just need to ask residents of Milltimber and Culter.
"We have seen Contlaw Road repeatedly turned into a farm track. Culter House Road and Malcolm Road have also been damaged and that's just to name a few.
"There have also been problems with flooding due to breakages in field drains and uncapped springs.
"There are concerns about the capacity on the junction and there are a huge amount of residual problems that are not being addressed.
"City council road officers have valiantly tried to get funding out of Transport Scotland and the CJV to recompense us for the damage you can see at the moment on the surface but I share Colin's concerns that there could also be unseen damage.
"There could be water going underneath that wasn't there before which could be causing sinkholes."
The two councillors have now "joined forces" in order to get a favourable outcome for both authorities, with Councillor Pike urging colleagues to be more "forceful".
Councillor Boulton added: "No one has any idea of the level of issues that we are going to face.
"We are focusing on this big shiny project rather than looking at the issues caused by it.
"I know you can't build something of this scale and not experience problems and issues, but it is how you resolve them that shows the true success of these projects.
"Alongside Councillor Pike I will be calling for some of funding from our contribution to be withheld.
"I think we could be spending tens of millions of pounds to rectify the damage."
The AWPR Balmedie to Tipperty project was due to open last month but has now been pushed back into Autumn.
The total cost of the project is £745 million.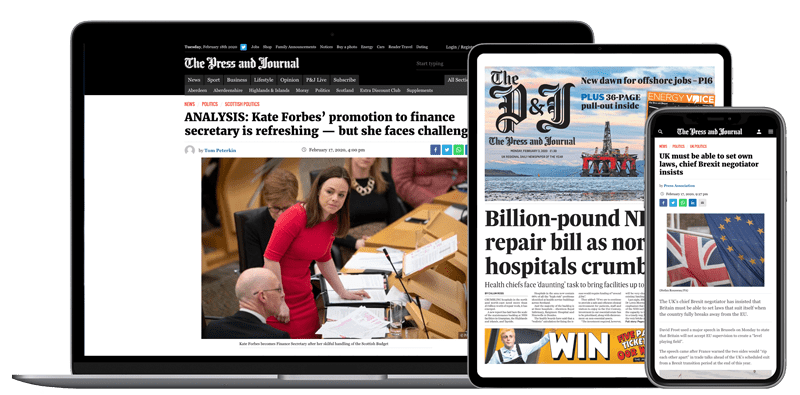 Help support quality local journalism … become a digital subscriber to The Press and Journal
For as little as £5.99 a month you can access all of our content, including Premium articles.
Subscribe