A large metal cylinder block was discovered wedged in between the rocks at Greyhope Bay in Aberdeen over the weekend.
The mystery object has been confirmed as a boiler engine from the Ben Screel shipwreck of 1933.
Out adventuring on the Aberdeen coastline, 25-year-old James Taylor spotted the unusual object.
Getting a bird's eye view with his drone he captured a full 360 degree view of the decaying structure.
The pictures show how enormous the chunk of metal really is as close friend, Ally Skene, scales the object and even climbs inside.
Mr Taylor said: "I had no idea what it was but it obvious it didn't belong here.
"So to find out, we tried droning down to it to get a better look then climbed down to figure it out.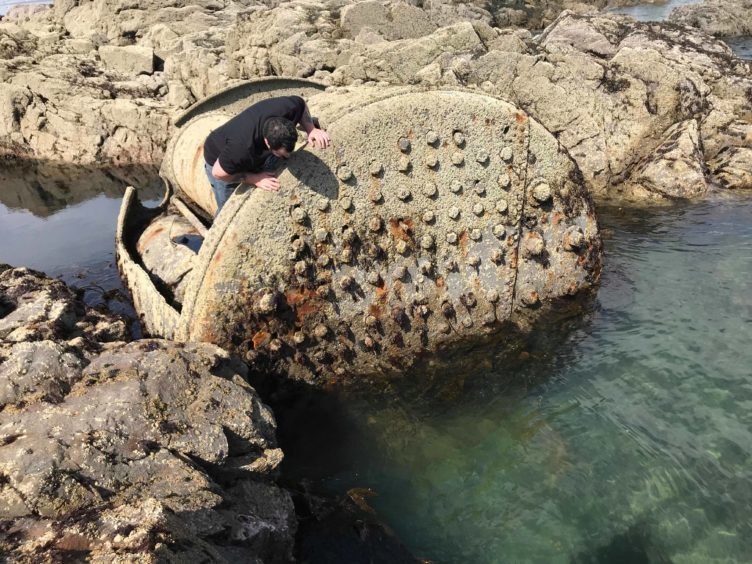 "Ally speculated it was something heat related as we saw some old heating elements inside what we thought was an old boiler."
Mr Taylor posted the video online in a bid to find out what it was.
"We knew the people of Facebook would have the answer so uploaded it to the Aberdeen in Colour page and people very quickly came through," he said.
Dozens of people responded to the social media plea.
Dennis Forman believed it was some kind of heat exchanger or boiler, "it looks to small for ships boiler.
"Dumped central heating boiler for a large workshop maybe."
Derek Coull said: "The old boiler at Greyhope pops up in discussion quite a lot. Only seen at low tide – it is quite big when you are next to it."
Some people joked saying it was a Flux Capacitor from from the Back to the Future movies.
Kostas Chrst argued: "if not a Star Wars X Wing turbo jet thruster then it's a boiler or heat exchanger from a ship."
John Dunn from the Torry Heritage Group was able to confirm the object is an engine boiler from the Ben Screel shipwreck from 1933.
"The Aberdeenshire coastline is a notorious graveyard for when ships didn't have radars or high-tech navigation systems, hence for the foghorn and lighthouse" he said.
"I have a vested interest in Greyhope Bay and the Torry area and after studying the astounding community history I can confined the boiler is definitely from the shipwreck of the Ben Screel."
Washed up for 85 years, the boiler is part of the ship that crashed into the rocks at Girdleness Bay on January 18, 1933.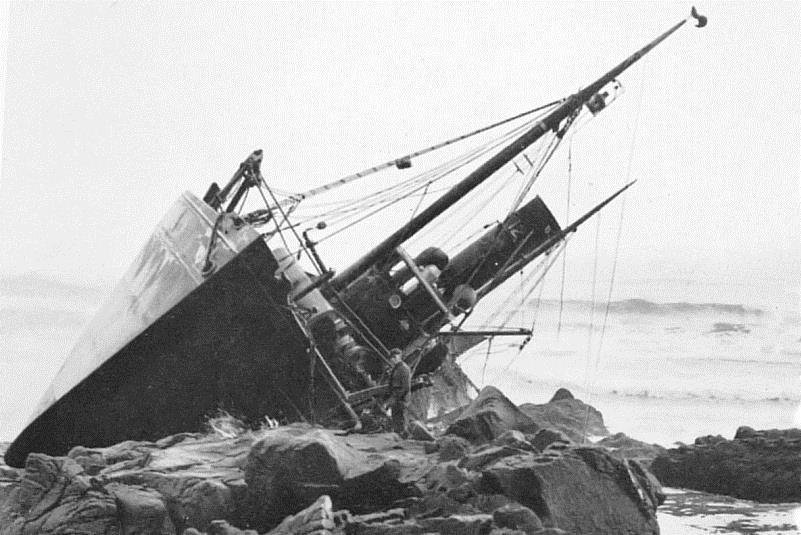 After fog and wind distorted the sound of the foghorn and lured the trawler under the command of Harry Bowman on to the sharp rocks just below Girdleness lighthouse.
In a remarkable rescue operation the crew of 10 aboard the vessel were saved.