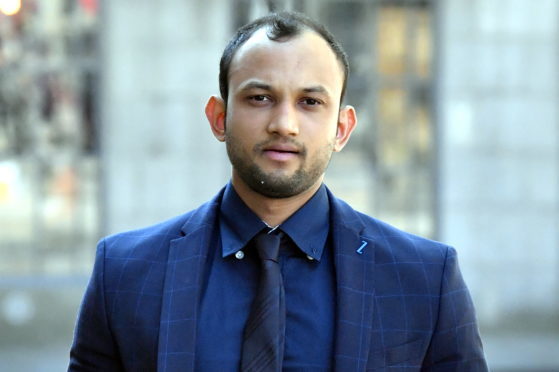 A business student accused of raping a woman said he was "really, really happy" as he walked free from court yesterday.
Mursedur Rahaman had been accused of raping a 23-year-old while she was drunk at a flat in Aberdeen city centre.
But after a two-day trial at the High Court in Aberdeen a jury took just 40 minutes to return a not guilty verdict.
Afterwards, Mr Rahaman – accompanied by his heavily pregnant partner – said it "was a relief".
Speaking through an interpreter, the 26-year-old said: "I would like to thank the jury members for carrying out justice here today.
"My family in Bangladesh have all been very worried – this has been hanging over us for the last three years and I have been worrying about the trial. It has interrupted my studies, which I now hope to finish."
Mr Rahaman had been accused of raping the woman at a property on the city's Hadden Street on December 6, 2015.
He had insisted throughout the trial it was consensual, but the court heard the woman had been picked up by her mother next day "crying her eyes out" and was taken to Aberdeen Royal Infirmary with bruising and a "fat lip".
The jury heard Mr Rahaman had approached the woman as she sat outside the city's Cheerz nightclub "looking visibly upset".
Advocate depute Steven Borthwick, prosecuting, said his client had been out drinking with her female partner of 18-months in the evening of December, 5 2015, and had consumed a "lot of alcohol" and taken cocaine. Following an argument, she left Cheerz.
In his closing speech, Mr Borthwick told the jury the woman had tried to get a taxi home and was "feeling emotional" when Mr Rahaman had approached her at approximately 3.15am. He said Mr Rahaman had offered to "take her to his flat to find a lighter" as she could not find her own.
Reminding the jury of evidence presented to the court, Mr Borthwick said the woman had smoked a cigarette before Mr Rahaman launched his attack and pushed her onto the bed.
He said the woman had "said no" and asked him to stop, and that she'd told the jury her "whole body froze" and that she remembered "feeling pain" and "pressure on her mouth".
However, defence agent Gareth Jones said that Mr Rahaman did not deny that sexual intercourse had occurred, but that it was "consensual".
He said the woman "became distressed" when she woke up at around 9am, and put it to the jury this was because she was "now sober and remembering that she had a female partner" had realised what she had done.
The jury returned a not guilty verdict by majority.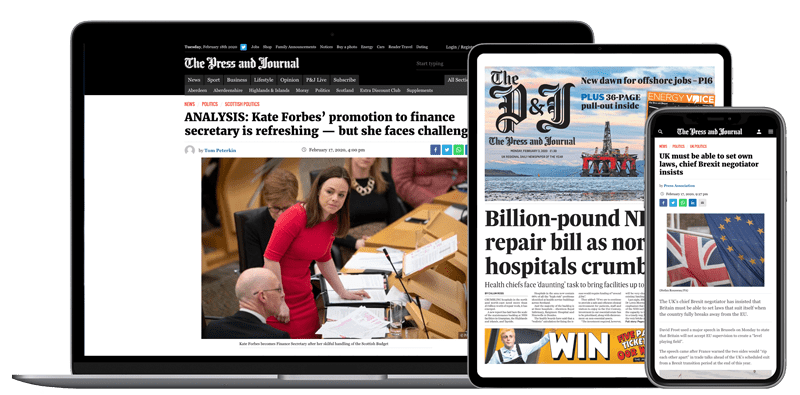 Help support quality local journalism … become a digital subscriber to The Press and Journal
For as little as £5.99 a month you can access all of our content, including Premium articles.
Subscribe