A wildlife initiative has received a funding boost to help cement Aberdeen's reputation as one of Europe's best places to view bottlenose dolphins.
Dolphinwatch is run by RSPB Scotland and has enjoyed a hugely positive response since it started hosting viewing sessions at the Torry Battery, which overlooks the harbour mouth and North Sea.
Last year, each and every visitor who completed a survey at the Battery said they would recommend visiting to friends and family. Almost a third claimed they were in the city specifically to catch a sight of dolphins.
Those successes will be built upon thanks to funding from the ScottishPower Foundation and the Heritage Lottery fund.
It will allow a series of new and exciting events to be held next year to promote wildlife awareness.
Representatives from the Aberdeen Maritime Museum, VisitAberdeeshire and pupils from Kirkwall Primary in Torry gathered to welcome the funding announcement on Friday.
The school children painted a large wooden dolphin for the occasion, christening her 'Oceana'.
Dolphinwatch community events officer Sadie Gorvett said: "It is great news for nature that schoolchildren in Torry and across Aberdeen will learn about threats to marine wildlife and habitats and what they can do to help.
"It really is a dream come true for us."
Aberdeen offers some of the best views of bottlenose dolphins in the whole of Europe, with the species spotted on more than 80% of the days RSPB Scotland representatives visited.
The new funding will go to a variety of projects including a marine-themed festival in 2019 and a series of films and school initiatives so children can learn more about the marine mammals.
Jenny Laing, co-leader of Aberdeen City Council, said: "The council is proud to be a partner in RSPB Dolphinwatch and it is fantastic to see the initiative go from strength to strength.
"As a city we are fortunate to have the most incredible natural surroundings and Dolphinwatch is showcasing that in the best possible way.
"By drawing visitors from near and far, Dolphinwatch plays an important part in highlighting Aberdeen as a destination with a growing and diverse range of attractions."
RSPB Scotland staff will be at Torry Battery from 11-6pm on Thursdays, Fridays, Saturdays and Sundays until August 19. Binoculars and telescopes will be provided.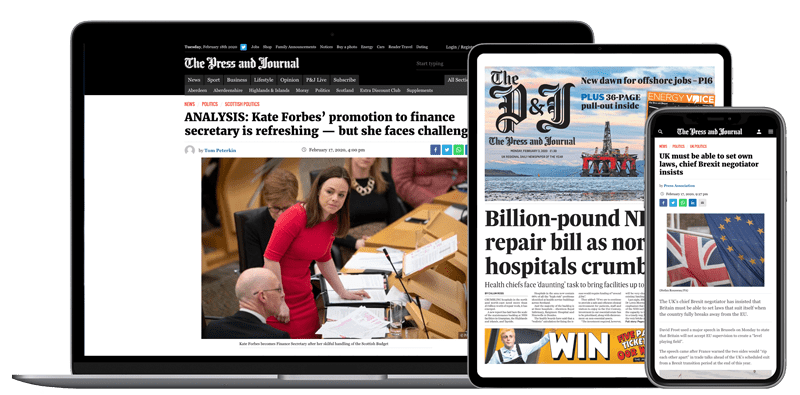 Help support quality local journalism … become a digital subscriber to The Press and Journal
For as little as £5.99 a month you can access all of our content, including Premium articles.
Subscribe