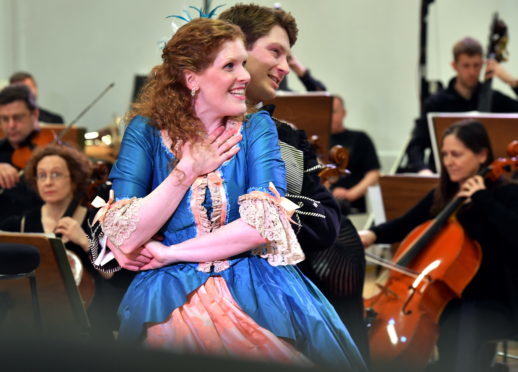 Aberdeen pupils have become the first in the country to take part in a new scheme run by Scottish Opera.
Primary 3 youngsters from Riverbank and St Peter's primary schools were invited to Aberdeen University for the very first performance of its "Opera Project".
The children had the opportunity to see singers, actors and the orchestra of the Scottish Opera perform and then experienced an online tour of the Theatre Royal Glasgow.
Councillor John Wheeler also attended the event and said: "It's fantastic to link up with Scottish Opera in this way and give our younger pupils such a fun and fascinating insight into opera."
To prepare for the hour-long show, the children and their teachers used short films presented by mezzo soprano Sarah Shorter to teach a song adapted from Mozart's opera The Marriage of Figaro.
Scottish Opera's Jane Davidson said: "Our project for primary pupils has been designed to unlock the doors that lead straight onto the opera stage.
"We plan to inspire hundreds of curious seven and eight-year-olds to explore the many elements involved in making this amazing art form."