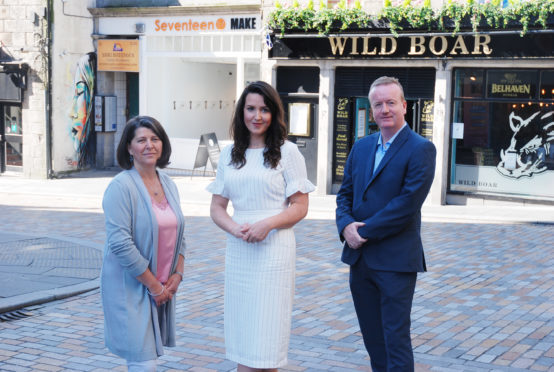 The organisers of the upcoming Inspired Nights festival yesterday revealed they were heading towards becoming a sell-out success.
Dozens of businesses across Aberdeen have signed up for the 10-day event, which has been designed to "reignite" the city's nightlife by boosting footfall.
By buying a special wristband, people will gain access to exclusive cocktail menus, masterclasses, tastings and a night time street food market on The Green when the festival begins on Friday.
Discounts will also be offered by some hotels, taxi companies and hairdressers in order to provide everything revellers might need ahead of a night out.
The event is following in the footsteps of February's Aberdeen Restaurant Week, which used special discounts and menus to encourage people to try new places to eat.
Nicola Johnston, the evening and night time economy manager for festival organiser Aberdeen Inspired, said: "We have got more than 30 businesses that have signed up which is really exciting.
"We have everything from bars and nightclubs to other leisure activities.
"It's almost a package of different exciting things to do on a night out, from drinking and leisure, to providing a way to get from A to B, and then to get home or to spend the night in a hotel."
She added: "We've had a very positive response from local businesses since we launched the festival, and many are now making the finishing touches to their menus and offers.
"It's all going really well – I think we will be out of wristbands by the time we launch."
Wristbands can be purchased online for £6 plus booking fee from aberdeeninspirednights.com