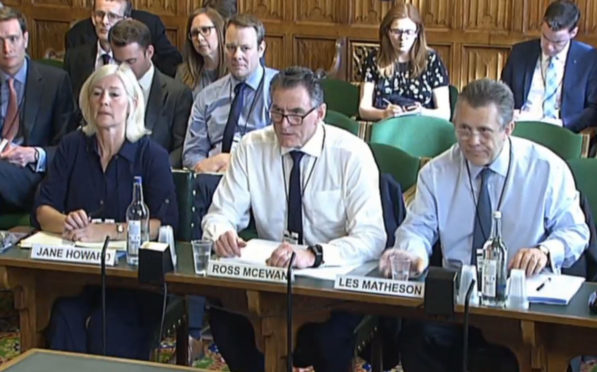 RBS bosses have been accused of lying to MPs amidst claims staff at banks poised for closure have continued to be set targets on convincing customers to go digital.
The company's chief executive, Ross McEwan, appeared before Westminster's Scottish Affairs Committee last week, where he argued the case for closing 62 branches.
Banks in Aberdeen, Aviemore, Banff, Ellon, Huntly, Nairn, Tain and Wick are among those facing the chop in the near future.
During the grilling, Mr McEwan denied it was the case that employees at the ill-fated branches had been issued with targets for moving customers to online banking.
However, the committee's chairman, SNP MP Pete Wishart, has now demanded an explanation from the bank boss following press reports which "cast doubt on the accuracy" of those statements.
During the hearing last Tuesday, Mr Wishart asked if it was the case that "staff have been set targets in these branches to secure these digital customers".
Mr McEwan said: "No, it is not right."
Scottish Labour MP, Hugh Gaffney, later asked what performance targets had been set for branch staff in relation to online banking.
RBS's managing director of personal banking, Jane Howard, said: "We do not have targets and we removed incentives.
"I expect our colleagues in all the branches to talk to our customers about all the ways to bank, and that includes digital."
Since then, reports have emerged claiming the existence of targets and a screenshot photograph of those targets has been circulated.
A response given by RBS stated that the company "openly acknowledged" that staff are instructed to have "conversations with customers so that they are aware of all the different ways they can bank with us".
However, the statement noted that financial incentives relating to sales targets were removed in 2015.
Ged Killen, a Scottish Labour MP, yesterday accused RBS of "manufacturing consent for these branch closures rather than running a customer focused business".
And Mr Wishart has now asked Mr McEwan to clarify the situation "as a matter of urgency".
An RBS spokesman last night claimed that Mr McEwan did not mislead politicians.
He said: "When Ross McEwan was asked about whether staff have targets for the adoption of mobile and online banking, he did not deny this and openly acknowledged that we ask our colleagues to have conversations with customers so that they are aware of all the different ways that they can bank with us, this includes telephony, face to face and digital banking.
"In 2015, we removed financial incentives for colleagues to hit sales targets – the first of the major banks to do so."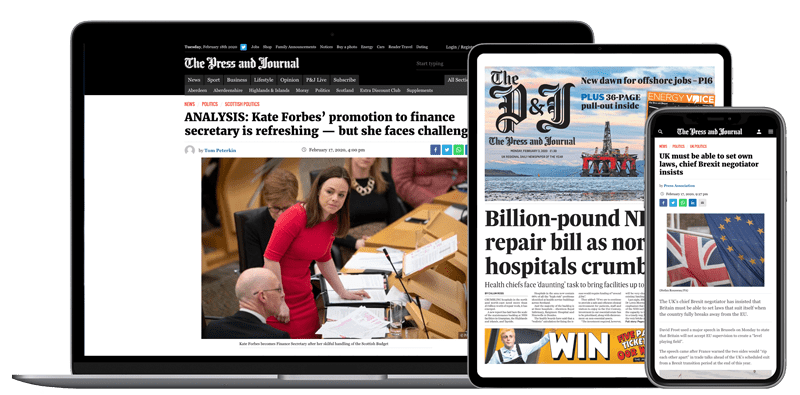 Help support quality local journalism … become a digital subscriber to The Press and Journal
For as little as £5.99 a month you can access all of our content, including Premium articles.
Subscribe