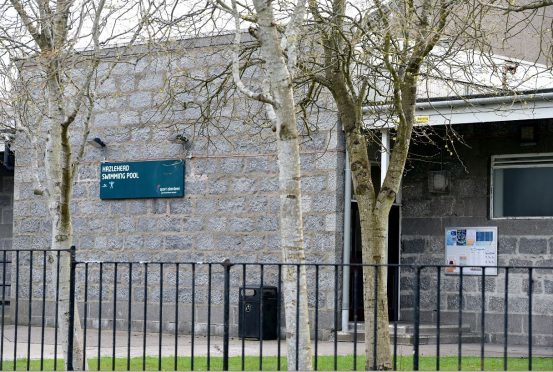 Hopes have been raised that a closed city swimming pool could soon be reopened.
The Hazlehead pool, formerly run by Sport Aberdeen, was one of two community swimming facilities axed in August 2016 by the then Labour-led council. It has been boarded up since.
However, the closure of another facility in the city has sparked fresh hopes it can temporarily be reopened.
Northfield pool was closed in March due to technical and electrical issues with the water plant and remains shut to allow repairs.
Now councillor Jennifer Stewart has proposed officers carry out a feasibility study on bringing Hazlehead back into use while these works are carried out.
She said: "I never wanted the pool to be shut in the first place and I have tried and tried to get it reopened.
"Now that Northfield is also closed it's making it more and more difficult for people in my area to access these facilities, particularly if they can't drive.
"The other thing I am being told is that it's difficult to get booked onto classes at Bucksburn pool because it's so busy.
"Everyone knows swimming is a great and healthy option for exercising particularly for those with mobility issues."
Mrs Stewart has visited Hazlehead and believes that it would take minimal work to get it up and running again.
She added: "It would need to be filled with water again obviously but there's no tiles missing and they are all in a good condition.
"There's no reason why it can't be open sooner rather than later, there just needs to be a willingness for that to happen.
"It seems to me that we shouldn't be giving out a message telling people to be active if these facilities are being removed."
Mrs Stewart's proposals will be discussed at Wednesday's capital programme committee meeting.
If approved, it will cost up to £50,000, and officers will report back to the committee in September.