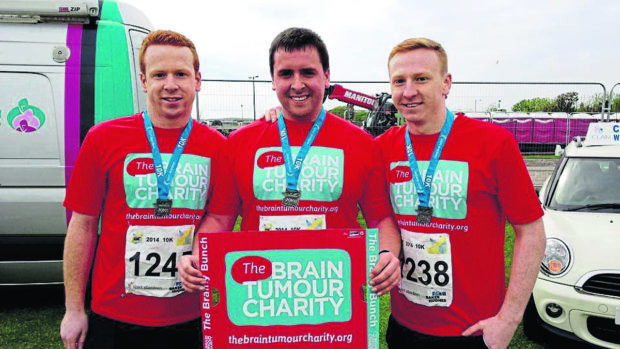 An army of charity runners have raised more than £24,000 in memory of an inspirational north-east engineer who lost his battle with brain cancer last year.
Alistair Repper, from Westhill, died last April – three years after being diagnosed with an incurable brain tumour. He was just 27.
On Sunday, around 100 friends, loved ones and fundraisers – Ali's Athletes – laced up their running shoes to take part in the BHGE Aberdeen 10K in aid of The Brain Tumour Charity and raised £24,000.
The race had special significance to the Repper family, as Ali himself ran it twice, once with a leg fracture and the other having had a seizure only 2K in.
After his diagnosis, he set up The Repper Brothers Fund which has now raised more than £75,000 for The Brain Tumour Charity.
His brother, Graham, thanked those who took part in Sunday's 10K and said: "We are so proud of the whole team and can't thank them all enough for their amazing efforts."
Close friend Joanna Farquharson added: "The bravery Ali showed from the time of his diagnosis continues to inspire all those who knew him, and many, many people who have since learned about his story.
"He was absolutely one of a kind and brightened up every room he was in with his warmth and brilliant sense of humour."
Katie Grier, the charity's community fundraiser, said: "The Repper Family have done an incredible job at not only raising vital funds for the charity through the fund but also to raise much needed awareness on brain tumours."