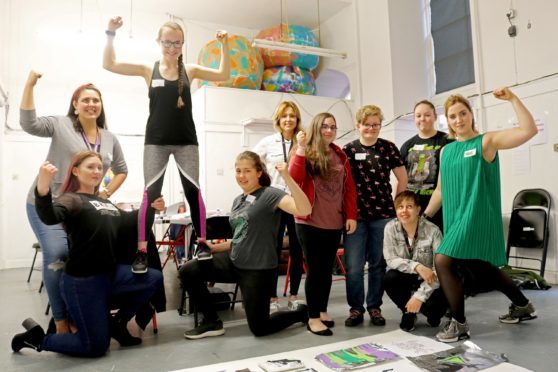 An Aberdeen arts festival next month will spotlight female talent to commemorate the centenary of women receiving the vote.
A team of 12 young girls are creating a banner to be displayed at the Look Again event, which is organised by Robert Gordon University and will run from Thursday, June 14, at the city's Maritime Museum.
The "Granite Guardian Gals" are now arranging workshops to discuss women's rights and gather influences for the artwork.
And, before it is unfurled in Aberdeen, the group will parade the banner through Edinburgh as part of a march on Sunday, June 10.
Ella Skinner, a pupil at Robert Gordons College, said: "I am really interested in where women are in society and where we want to be.
"I hope that this project will leave a lasting legacy for many more women to become involved in."
Hazlehead Academy youngster, Andi Shand, added: "I hadn't met most of the girls before, but I really hope we can go on to do more after the project ends.
"When we began talking I knew our banner would come from a place of passion and be unique to their own experiences as young women in Aberdeen."
Natalie Kerr, who is leading the project for Look Again, said: "When we began talking, I knew our banner would come from a place of passion and be unique to their own experiences."