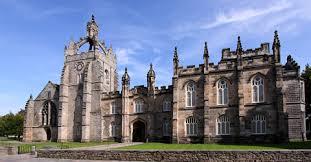 Aberdeen University is planning to create a pathway through its ancient campus to make it easier for disabled people to visit.
The route, between Regent Walk and the Sir Duncan Rice library, has been devised as a way of making the scenic part of the city a more visitor-friendly attraction.
The university's assistant estates director, Alan Wight, explained that the path would "ideally" be wholly adapted for wheelchairs.
He added: "We would also like it to be identifiable, with people being able to follow the route from the moment they step off King Street.
"We are proposing looking at the surfaces, with tarmac along the sections we need, though we wouldn't want to take away original features.
"We want the surfaces to all be the same, with some way of identifying the route as that would help people with visual impairments."
Mr Wight said the High Street presents a "minefield" for wheelchair users as it is, as wheels can become trapped in gaps between cobbles.
And he suggested that creating a raised, flattened bed of tarmac across the walkway would be one way to allow wheelchair users to safely cross the road.
The route is envisaged as stretching past Douglas Lane before crossing Elphinstone Road and eventually leading to the library.
The chairman of Old Aberdeen Community Council, Gordon Mutch, welcomed the move but warned that the project would have to be sympathetic towards the ancient High Street.
Aberdeen City Council recently provoked fury after tarring over a large stretch of the historic highway in a misguided effort to repair it.
Street lighting across the campus will also be improved as part of the scheme.
There are currently eight different styles of lamppost along the proposed route "of various age".
Under the plans, new lights would be installed at spots where there are shortages at present.
A university spokeswoman last night added: "We are considering proposals to establish a defined 'main pedestrian route' across the Old Aberdeen campus.
"It is proposed this new route would make the campus more accessible to those with mobility issues and enhance safety.
"But at this stage it is not possible to estimate a cost or timescale."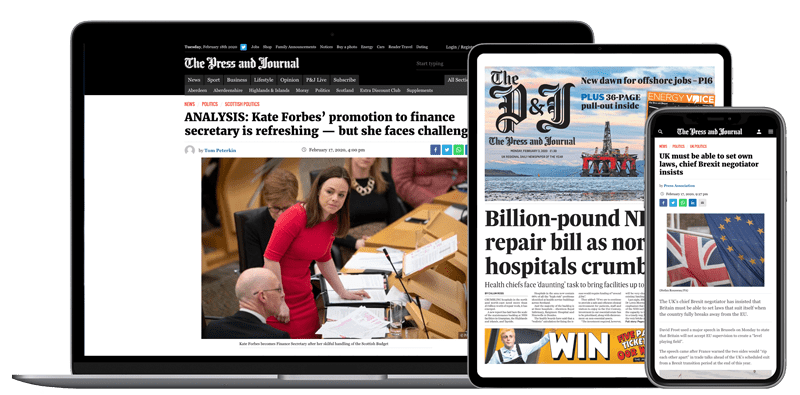 Help support quality local journalism … become a digital subscriber to The Press and Journal
For as little as £5.99 a month you can access all of our content, including Premium articles.
Subscribe