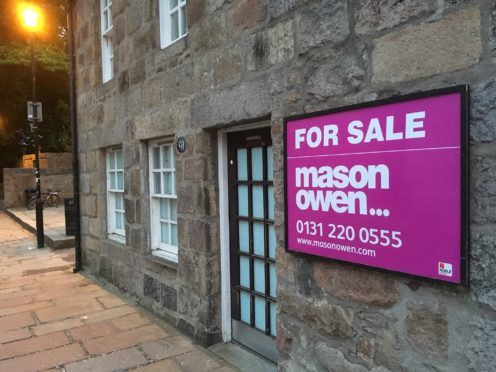 Aberdeen University has purchased a former bank on its campus after the council rejected controversial plans to convert it into housing.
The B-listed site at 91 High Street was a Bank of Scotland branch until it closed in 2016, but recent plans to revive it as a six-bedroom house sparked complaints from locals.
The Old Aberdeen Heritage Society argued that the developer's proposal would cause "significant damage to the character of the close".
Old Aberdeen Community Council added the scheme would create a "severe noise transmission problem between ground floor and first floor", making life miserable for neighbours.
The planning application was recently rejected by the local authority, on the basis that it would have an "adverse impact on the residential amenity of the area by virtue of noise disturbance".
And Aberdeen University has now brought the matter to a conclusion which has been welcomed by those who fought against the housing plans.
University chiefs have purchased the building and aim to relocate its student information service there in time for next term.
The service is presently located in the student union building nearby, and its move will allow a wider range of activities to take place in the union.
During its busiest periods, such as the three weeks at the start of term, the information point will be moved to Elphinstone Hall so that it can accommodate an influx of visitors.
The chairman of Old Aberdeen Community Council, Gordon Mutch, said: "I think the residents affected will be very pleased."