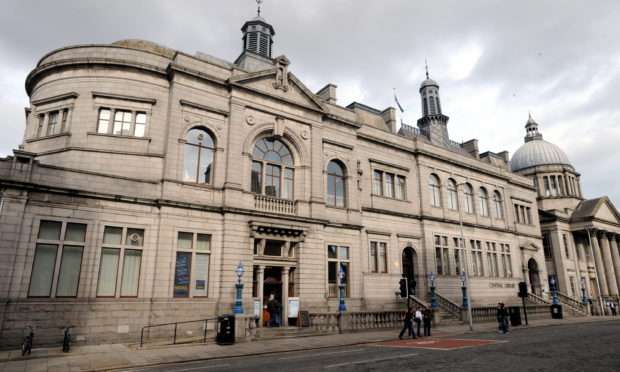 A newly founded think tank formed to look at the impact of Brexit held a meeting in Aberdeen last night.
Dozens of people gathered in the central library to listen to speakers put forward by the Scottish Centre on European Relations.
The body was set up in the week before Prime Minister Theresa May triggered Article 50 with a letter informing the European Council of Britain's intention to leave the European Union.
And yesterday the audience heard from a panel on the likely impacts of the decision to run as an independent country.
Professor Claire Wallace, of Aberdeen University, talked about the impact of a less migrants living in the country.
She said: "Scotland would like a more liberal migration policy, otherwise you have a shrinking policy with more people leaving.
"Areas that will be hit by this are the National Health Service, construction, agriculture and higher education.
"It will mean lower GDP as migrants from the EU tend to be contributors to the economy because they are younger."
Liam Smith, of the Aberdeen and Grampian Chamber of Commerce, talked about the difficulties of rules of origin in international trade and cited shortbread as an example.
He noted that the famous national biscuit, which is exported to 100 countries from the north-east of Scotland, was made from butter, flour and sugar.
However, under Common Agricultural Policy rules butter is not produced in the UK, which means that shortbread made here could not be given UK rules of origin and so would be subject to tariffs.
Finally Craig McAngus, a politics lecturer at the University of the West of Scotland, said fishing may not be a priority in the negotiations.
He said: "Fishing is not an important part of the UK economy, it is symbolically important and important to areas like the north-east, Shetland and Cornwall.
"You have to ask how much it will be traded off for continued access for car manufacturers and financiers."