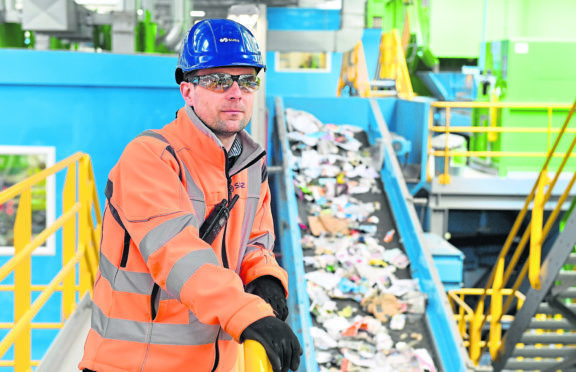 From Glastonbury to the Stonehaven Folk Festival, outdoor gatherings fuelled by music, drinks and portable loos have never been more popular.
From 2016 to 2017, audience numbers at live music events in the UK rose by 12%, with more than 4 million people attending the ever-growing number of British festivals each year.
Growing attendance at festivals can perhaps be attributed to the unprecedented variety of events now on offer, from comedy shows to regattas, to food fairs and carnivals, there is truly something for all tastes.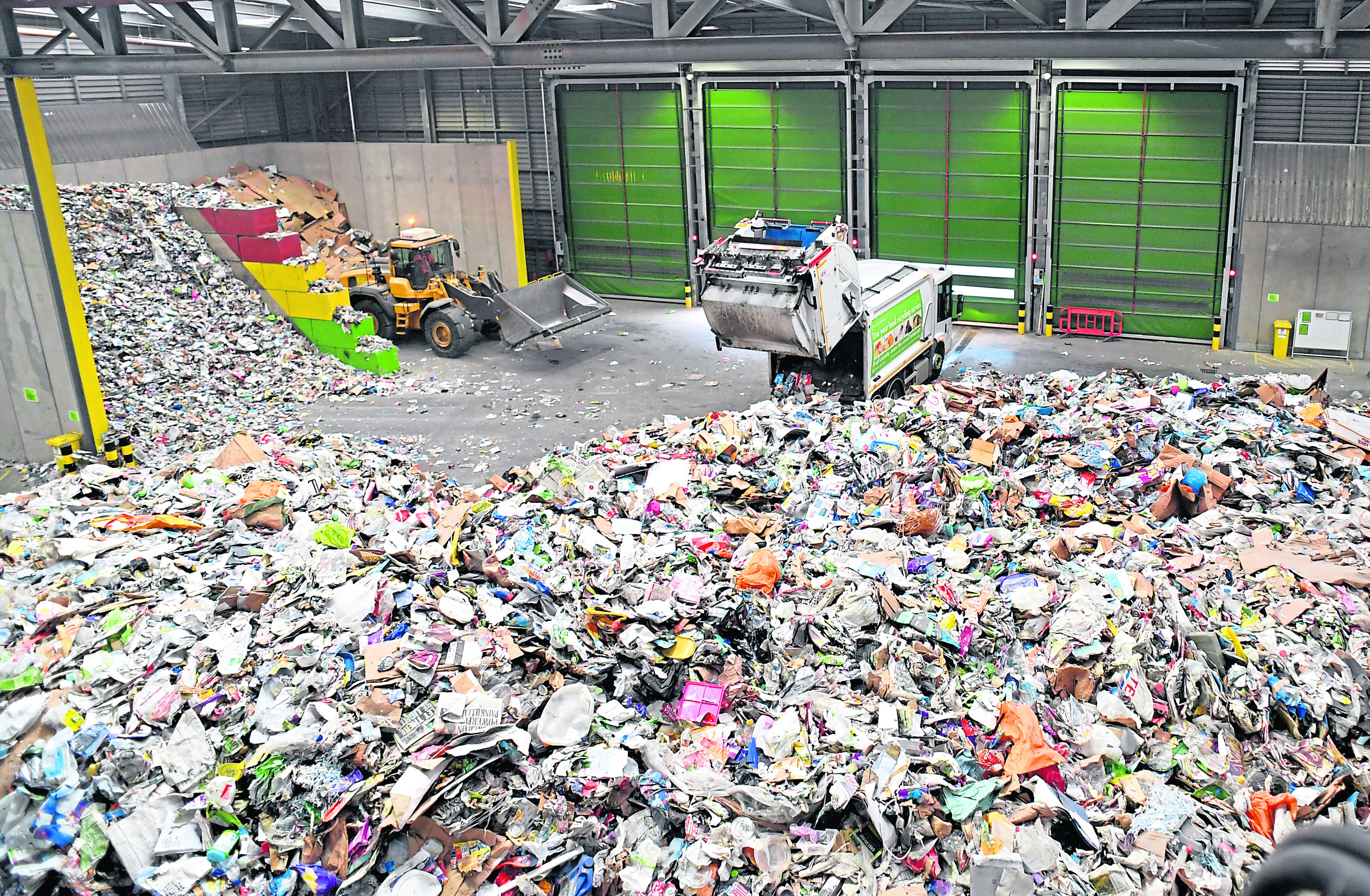 With more to offer than ever before, thousands of patrons descend on fields and open spaces expecting to be entertained, creating what are essentially large temporary towns and villages.
However, where there are people, there is waste, and in the case of festivals, lots of it.
The decimation left behind is a familiar sight, with bottles, bags, food cartons and even abandoned camping equipment strewn across the site for someone else to pick up.
We might be getting better at popping plastic bottles in the recycling bin at home, but when we are out and about we seem to leave our best "green" intentions at home.
It's clear that thinking about waste isn't top of the agenda when we're out enjoying ourselves, but this summer some Scottish festivals are trying to change that.
Now in its 19th year, Taste of Grampian is Scotland's biggest one-day food and drink festival, last year drawing more than 16,000 visitors to its site just outside Aberdeen.
While it has always offered recycling facilities for bottles and cans, organisers for this year's event, which takes place on June 2, have taken things up a notch.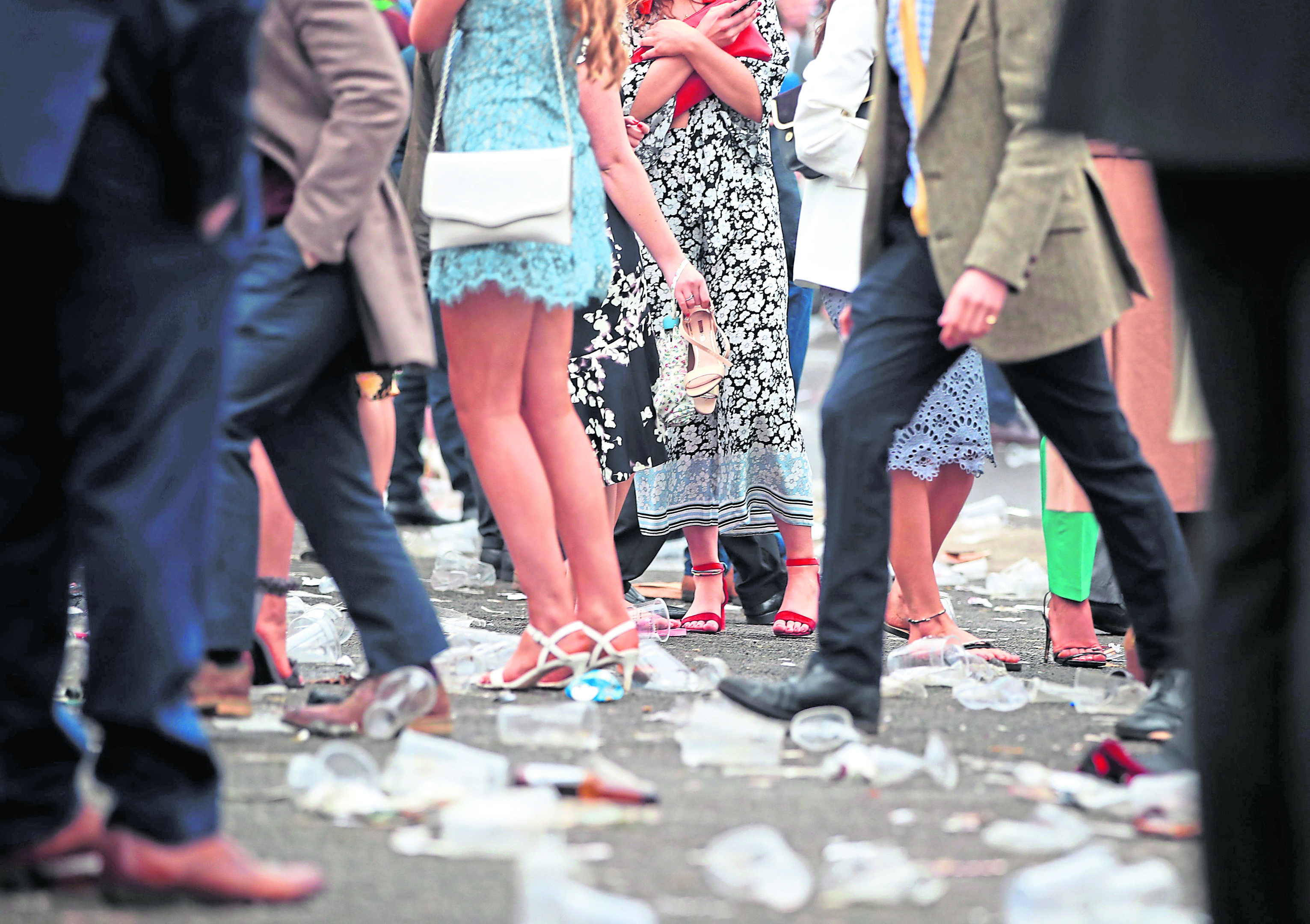 "This is the first year we have had a real focus on recycling," said John Gregor, chairman of the event.
"There is a huge increase in awareness on the negative effects of plastics and excessive waste in general so it's time we made a change to reflect that.
"At Taste of Grampian we found that the majority of waste came from food vendors supplying people with food to be eaten on site.
"So this year we are piloting a project which encourages all our vendors in this segment to forego single-use plastics.
"This includes using paper straws and wooden cutlery as well as having all their packaging made out of fully compostable materials."
But John recognises that even the best eco-friendly packaging doesn't stand much of a chance if it ends up straight in landfill.
To combat the likelihood of this happening, Taste of Grampian has another trick up its sleeve.
"Waste monitors," said John.
"At various different recycling points across the event we will have friendly advisers who can help customers make the most 'green' choices with their waste.
"So whether it's plastic tubs and bottles, uneaten food or a cardboard burger carton, it will be recycled in the most effective way.
"There is no joined-up thinking when it comes to recycling in Scotland.
"Bins, strategies and advice differ across almost all areas so it can be easy to get confused.
"In my opinion the waste monitors are really important to help the public make good decisions at the event."
Going one step further is Belladrum Tartan Heart Festival in Beauly, Inverness-shire.
Known for its easy-going and all-embracing atmosphere, the music festival has seen the likes of Tom Jones and the Kaiser Chiefs perform on its stages.
Among the big names it has always had a rather "green" reputation, and this year is no different.
A festival-wide ban on plastic straws has been approved, and a new "clean fields" initiative which was introduced last year has been significantly expanded after increased demand.
It offers a place for considerate campers to pitch up and keep things clean, with everything brought into the area to be appropriately disposed of before leaving.
The idea means the fields are spotless after the event with all waste properly recycled.
Going even further still is HebCelt, a Stornoway music festival set to take place towards the end of July with Deacon Blue and the Fratellis on the bill.
The Hebridean event has taken the decision to ban all single-use plastics from its site, following on from its plastic straw ban four years ago.
In 2015 HebCelt introduced re-usable eco-cups in onsite bars to cut down on plastic waste, while caterers at this year's event have also been asked to serve soft drinks in paper cups and continue to use 100% biodegradable plates and cutlery.
It's clear that recycling and waste is on the mind of event organisers across the country, but exactly what happens to your empty water bottle once it's in the back of a refuse lorry?
For waste in the north-east, it makes its way to one of Britain's most high-tech recycling facilities, based in Aberdeen city.
Opened late last year, the £27 million plant is where mixed recyclables are collected and sorted before being sold on as high-quality materials for reprocessing.
Since the rollout of the facility, the city has seen a 25% increase in recycling rates.
The council's spokesman for waste, Philip Bell, believes this rapid rise can primarily be put down to a change in the kerbside collection set-up.
"In March last year we started the roll out of a priority bin system," he said.
"So instead of individuals having to separate their recyclables, it all goes into the one bin.
"This is much easier for people to consistently keep up with and I suspect the main reason for the uptake in recycling.
"We also need to start thinking about recyclable materials as far more than just 'waste'.
"I look at it as the circle of the economy.
"These things aren't just waste and rubbish, they can be re-used for something else.
"I liken it to the old days with the milkman who would come round with his milk in glass bottles.
"It was normal practice to return the glass bottles so they could be re-used, and recycling today is just a much more advanced version of this which needs to be made normal."
According to Colin Forshaw, production operations manager at the new Altens recycling plant, almost all waste in our day-to-day lives can be recycled.
"Almost everything can be recycled in some form," he said.
"The issue is that it often doesn't get the chance to be, as people put it straight in the bin for landfill.
"Education is critical and we do weekly visits to the plant for members of the public to try to do our bit to help.
"Often information about recycling is really negative, saying 'you can't put that in this bin' or 'don't do it like that'."
"Instead there needs to be a change to make things much more positive.
"Take kitchen roll, for example, it's a poor-quality material so we don't want it at the plant particularly, but that doesn't mean it has to go to landfill.
"Put it in your kitchen and food waste bin, it's great in there and helps to increase nitrogen levels which encourage decomposition."
Once sorted and packaged into bales, all recyclables which go through the Aberdeen facility are then sent on to be reprocessed.
The plant has faced some criticism for sending materials as far away as the Netherlands to be processed, but Colin explains why this is sometimes necessary.
"There is a real lack of processing facilities in Scotland," he said.
"Our glass materials are sent to the central belt, but almost everything else is sent to on England.
"For some specialised materials there are no facilities in the whole of the UK, and that was the case when we sent some bales to the Netherlands.
"Lots of people can be quick to criticise this, saying that the fossil fuels burned during transportation counteract the positives of recycling.
"But it is the same as buying products from India or China which carry thousands of air miles, and we all do this without a thought.
"If there is a facility in the UK available, of course we will use it, it's all about trying to manage our resources effectively.
"In my opinion we need to take a step back to paper packaging, it's what we did in the past and what I believe the future holds."
And with Scottish festival organisers making a significant attempt to move away from plastics and towards compostable materials, this seems as good a place as any to start.