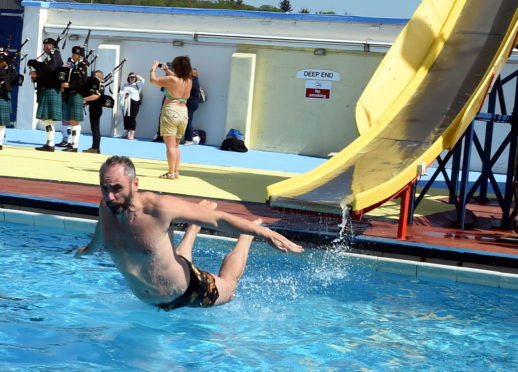 Near Mediterranean conditions and brilliant sunshine made the reopening of one of the north-east's most iconic tourist attractions a splash this weekend.
More than 300 visitors enjoyed a swim at the Stonehaven open air pool when it opened for the season on Saturday.
They were greeted by television personality Andrea Brymer and the members of Newtonhill Pipe Band.
Fears had previously been raised earlier this year that the opening of the outdoor attraction, which features heated salt water, would miss its traditional opening date of the end of May.
Stonehaven's open air pool may not be open in time for the tourist season
Aberdeenshire Council had found itself involved in a health and safety investigation after a pensioner fell from scaffolding and injured himself.
The man was part of the Friends of Stonehaven Open Air Pool group, which is responsible for ensuring the upkeep of the pool's façade.
With the situation thankfully resolved – and the injured man recovered – the friends group were able to welcome visitors from all across Aberdeen and Aberdeenshire for the grand opening to the season on Saturday morning.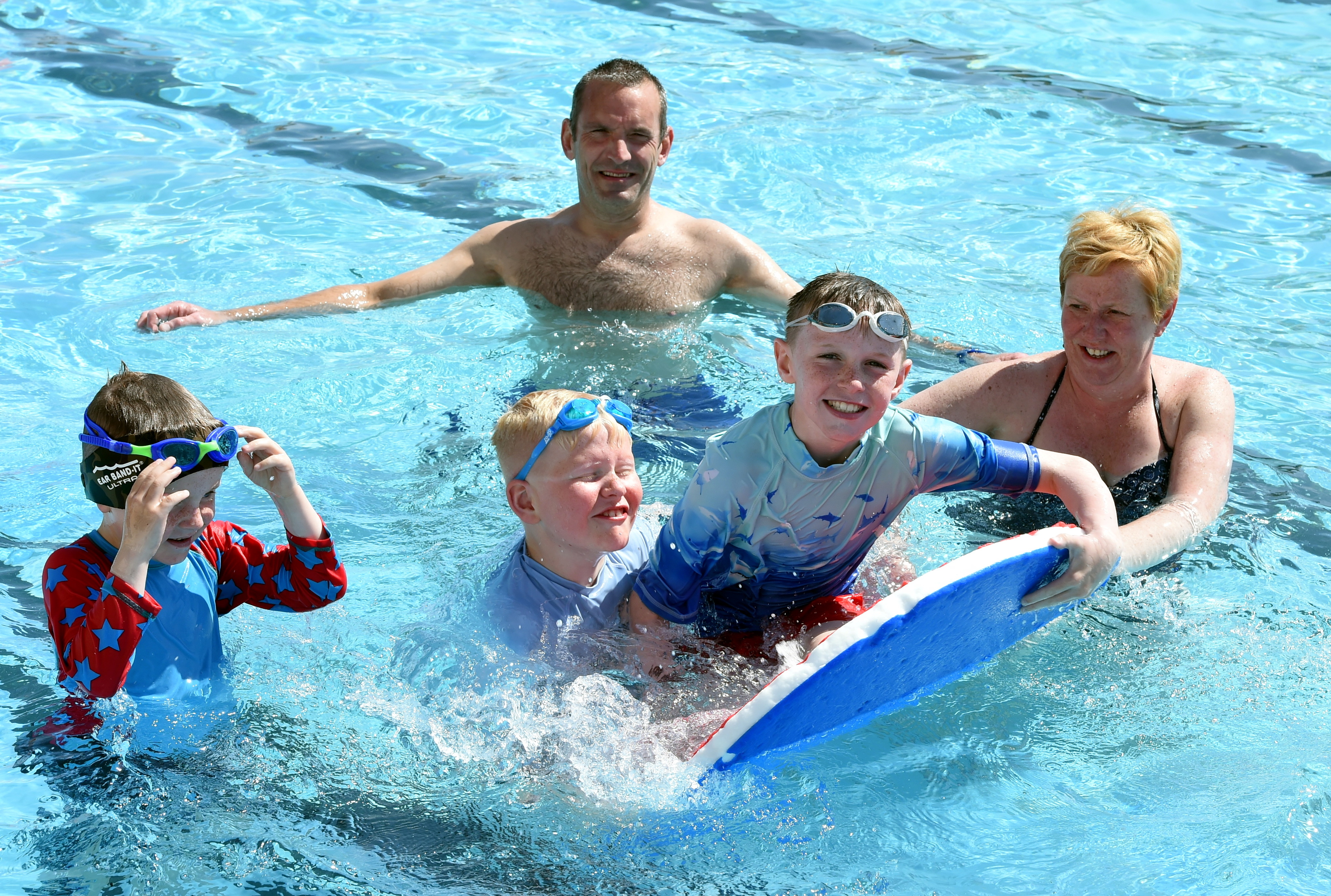 Pete Hill, chairman of the friends group, said: "We had an amazing day, with clear blue skies, bright sunshine and a lovely warm pool.
"In fact it felt more like the Mediterranean than the Mearns.
"The warm water is crystal clear, both cleaner and warmer than the Mediterranean at present – and the chute, paddling pool and inflatable swoopee proved really popular."
As well as the swimming pool, visitors were also able to bask in the sunshine on the sun loungers, enjoy a disco and stop for a coffee in the cafe.
Mr Hill added: "The Friends would like to thank everyone involved in the huge effort it took to get the pool ready for opening, in particular our guest Andrea Brymer who opened the pool, the more than 300 customers who came for their first day swim and the Aberdeenshire Council staff who looked after them so well."