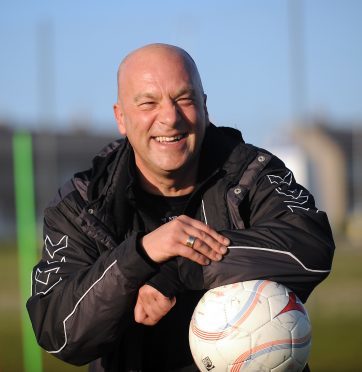 Football fans across the country have come together in support of Dons legend Neale Cooper.
The Gothenburg Great was taken to Aberdeen Royal Infirmary, where he remains in a critical condition after he was found collapsed in a stairwell in Bucksburn.
Fans have taken to Twitter to send positive thoughts to the club legend.
Aberdeen legend Neale Cooper is in a critical condition after a fall