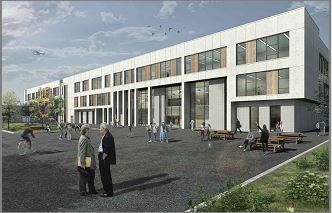 Calls have been made to install a safety crossing at a "notoriously busy" road ahead of the opening of a new multimillion pound new school in Aberdeen.
The £46.9million Lochside Academy, which replaces Kincorth and Torry, is due to open this August.
But safety concerns have been raised by parents walking to the new building in Nigg close to the Loch of Loirston.
A council report has recommended that councillors do not progress with a £30,000 to £35,000 proposal for a pedestrian crossing on Cove Road next to the Earns Heugh Road junction.
Officers argue that their modelling "does not qualify" for any type of crossing, and after discussions with the police, have concluded a crossing is not needed.
A report to the operational delivery committee today states that it should not be built at the site, however, it does recommend that a puffin crossing on Earns Heugh Road close to its junction with Langdykes Road is put in place.
But ward councillors Stephen Flynn and Alex Nicoll have said that they feel the safety measure on the Cove Road is needed to protect children.
In a joint statement, the SNP politicians, who represent Kincorth, Nigg and Cove, said: "The proposal not to install a puffin crossing on Cove Road, despite the council expecting pupils to walk across it, is deeply frustrating and parents are right to feel aggrieved.
"Cove Road is notoriously busy at peak times with many commuters speeding to try and avoid Wellington Road, and every effort has to be made to ensure that a safe option is in place.
"Any notion that the current number of pedestrians crossing Cove Road is low and that this therefore indicates that a crossing is not required is ridiculous. After all, pupils are not currently expected to cross the road to get to the school."
Members of the committee will vote on the proposal today.
Administration transport spokesman Ross Grant said the need for a crossing on Cove Road would be reassessed when the new school opens.
He said: "As the new Lochside Academy will shortly be open to school pupils, I have instructed officers to arrange for a follow-up survey to be undertaken post opening of the school."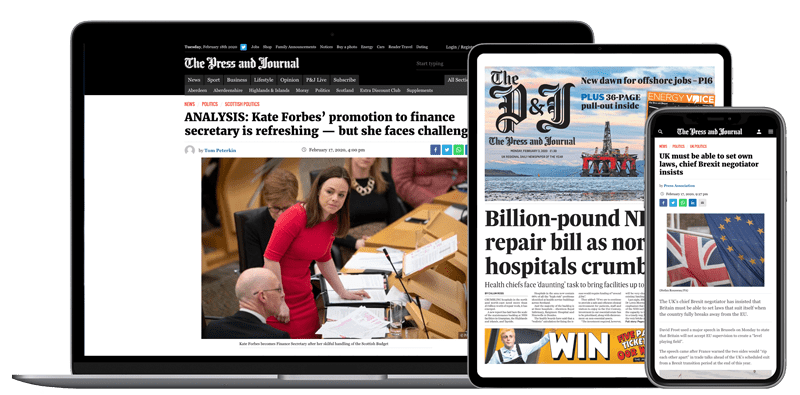 Help support quality local journalism … become a digital subscriber to The Press and Journal
For as little as £5.99 a month you can access all of our content, including Premium articles.
Subscribe