He was the tough-tackling, talismanic figure, who was a pivotal part of the most famous Aberdeen team in history.
So the news of Neale Cooper's death yesterday, aged 54, provoked sadness across the Granite City and the wider game in Scotland and beyond.
The former Gothenburg Great, who excelled for Alex Ferguson's all-conquering 1980s side which won the European Cup-Winners Cup in 1983 and the Super Cup in the same year, succumbed to injuries sustained in a fall in Aberdeen on Sunday.
Aberdeen FC confirmed the news on social media, stating: "The club is deeply shocked and saddened to hear that our legendary midfielder and Gothenburg Great, Neale Cooper has tragically passed away."
The city's Lord Provost, Barney Crockett, said last night: "Neale was a proud leader, a hero to many people in the city, somebody who gave their all for the Dons.
"And his never-say-die attitude throughout all the various trophies he won was a huge inspiration to the city and extended beyond just football fans."
The fans' group, Dons Supporters Together, responded by saying their members were "devastated" and paid a rich tribute to the man who was widely known by his nickname "Tattie".
They added: "This is heartbreaking. He was a genuine legend. A Gothenburg hero with an infectious smile that lit up our city.
"By the age of 23, Neale Cooper had won the European Cup Winners Cup, the Super Cup, two Scottish League titles, four Scottish Cups and the League Cup.
"It's a simply remarkable achievement by a terrific man. Our thoughts are now with his family. Rest in peace, Tattie."
Mr Cooper, who was born in Darjeeling in India in 1963, moved to the north east of Scotland with his family as a child.
But he endured early tragedy when his father, Douglas, a former tea plantation manager, succumbed suddenly to a massive heart attack, aged 39.
The youngster, who went to school at Airyhall Primary and Hazlehead Academy, quickly fell in love with football and his passion was reciprocated by the talent scouts and youth development figures at Pittodrie.
He was indebted to such mentors as the legendary Dons figure, Teddy Scott, who was advised to take a look at the young Cooper by his old school janitor, Ernie Youngston.
That was the spark which saw the emerging player achieve a massive amount in the sport between 1979 – when he made his Aberdeen debut at just 16 – and 1986 when he left the club.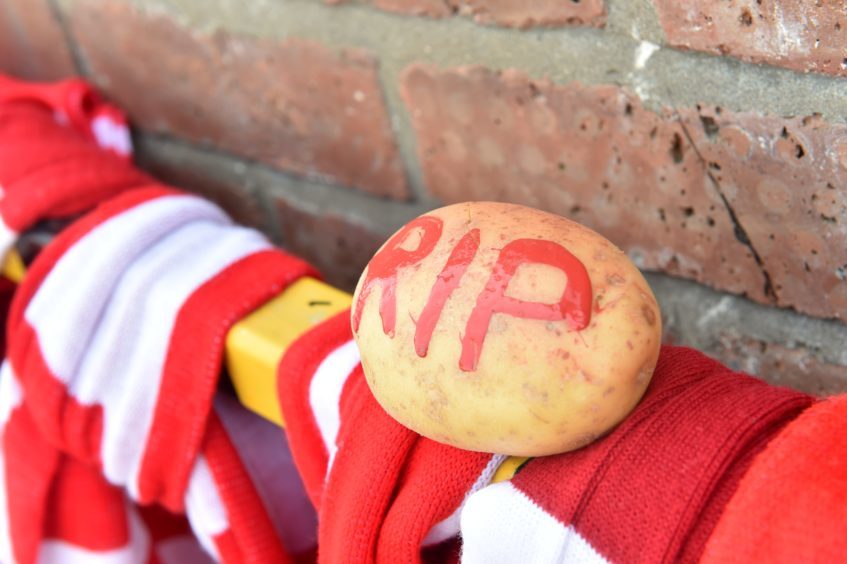 He picked up an unprecedented amount of silverware during his career, but nothing surpassed the famous success over Real Madrid in the rain of Gothenburg when John Hewitt's extra-time goal sparked wild jubilation.
The bond between him and his manager, Alex Ferguson, was akin to a father-and-son relationship in the early 1980s.
He later recalled how, when he was waiting for the No 11 bus to take him to Pittodrie, Ferguson would drive past his stop on the journey from his home in Cults.
As Cooper said: "I'd try to hide, not really wanting a lift, but often he would spot me.
"Terry Wogan would be on the radio and Fergie would be singing the whole way to the stadium.
"Then I would get ribbed by the other guys for being the teacher's pet.
"Fergie had come to my house and charmed my mother [Anne]. He obviously knew my story, but at Aberdeen, every kid had to grow up."
After leaving Aberdeen, Cooper played for Aston Villa, Rangers, Reading, Dunfermline Athletic and Ross County.
He subsequently moved into management with the latter club in Dingwall and earned cult status by leading them to two successive promotions before taking over as the boss at Hartlepool in 2003.
In recent years, though, he suffered a variety of health problems.
Last June, he survived a heart attack and claimed he was a new man after a stent was inserted into an artery during an operation at Aberdeen Royal Infirmary.
But he said prophetically at the time: "I thought I would be the first of my team to go. It was really scary."
Scores of fans have already paid homage to his talent, tenacity and ferocious commitment.
One said simply: "RIP Tattie. Forever a legend."