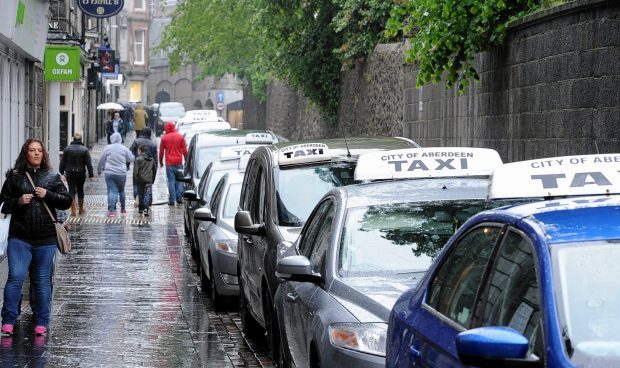 Aberdeen City Council must ensure all rank taxis are wheelchair-accessible by next summer.
The plans, first approved in 1994 but never implemented, will again be discussed by councillors on the licensing committee next week following a large-scale consultation with the trade and public.
Taxi drivers in the city have mostly been opposed to the plan – raising concerns about the costs involved of upgrading their vehicles or buying new ones, and about the ability of some disabled people to get into the larger cars.
The consultation found that 247 responders want some form of mixed fleet, with only 49 in favour of full accessibility.
But a new report warns that Dundee City Council were "facing litigation" on their current mixed fleet policy.
It reads: "Determination of the level of split between accessible vehicles and saloon cars would not be a simple exercise.
"Any outcome is likely to be a source of controversy if not litigation. The larger the dilution from 100% the more the policy would be open to challenge, even a 90% policy may not be free from challenge.
"As has been said before, simple preference for a type of vehicle cannot outweigh the authority's legal responsibilities in terms of the equality legislation.
"There are considerable legal and financial implications involved in adopting a mixed fleet, along with procedural issues that would involve considerable administrative oversight."
But opposition SNP group leader Stephen Flynn, who himself has issues with mobility, said that for many disabled people accessing a wheelchair accessible cab could be "embarrassing".
He said: "We have been clear from the outset that it is our position that a mixed fleet policy must be reached.
"I appreciate the concerns of officers but ultimately we need to do what is best for disabled people in the city."