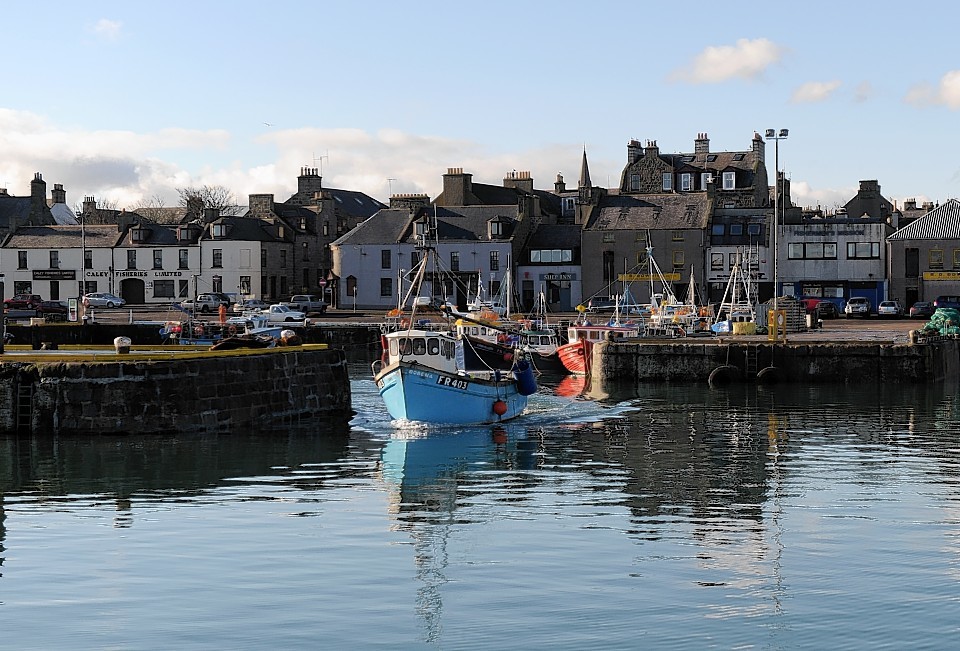 House prices in Fraserburgh are rising faster than in any other seaside town in the UK.
The Broch has topped a league table of coastal communities with an increase of 141% over the last 10 years.
The study, based on official government figures, puts north-east towns in each of the top five places.
Peterhead is third on the list with a 118% increase in average property prices in the past decade.
Experts said sellers were benefiting from the heated Aberdeen economy, with buyers willing to live further from the city if it means securing a decent home.
But last night some residents raised fears that locals were being priced out of the market, leaving young house-hunters struggling to get onto the property ladder.
In Fraserburgh the average house price has risen to £129,325, up 141% from £53,641 in 2004.
Cove Bay experienced the second biggest rise with a 119% increase, while Peterhead reported an average house price of £130,234 – up more than £70,000 (118%) compared to 10 years ago.
Inverbervie and Stonehaven made up the rest of the top five.
Bruce Milton, a partner in Masson and Glennie solicitors and estate agents in Fraserburgh, said the local property scene had done well while the market in Aberdeen was "on fire".
He said: "The figures aren't a total surprise. Places like Fraserburgh are starting from quite a low base and the north-east market is in its own little microcosm because of the oil and fishing industry.
"In that respect, it does piggyback a little off of Aberdeen where the market has almost been on fire. People are now prepared to live somewhere that little bit further out and travel."
He said Fraserburgh and the surrounding area had much to offer the prospective buyer.
"I am biased but the area has its own little quirks," he said.
"There are good reasons to live here. You get a lot for your money, good fresh air and great sporting facilities. It's not a cosmopolitan place but the house prices are very decent."
Nicola Harvey, partner in Stewart and Watson in Peterhead, said it was good to see the town's fortunes on the up.
"It used to be said that you could buy a flat in the centre of Peterhead for less than the cost of a good-quality family car," she said.
"Peterhead now has a lot of big employers, lots of new housing developments and a bright heart. It feels a much more busy and vibrant place."
Cullen in Moray showed the strongest growth over the last five years when comparing prices in UK coastal towns between 2009 and 2014.
There, the average home has soared 37% in value to just over £130,000 since 2009.
Lerwick came fifth in the five-year table, with prices up an impressive 24% to just shy of £141,000.
Craig McKinlay, mortgage director of Halifax, said: "For once, oil and water have mixed – with Aberdeenshire at the heart of Scotland's vigorous energy industry, it's little wonder that house have increased so substantially."