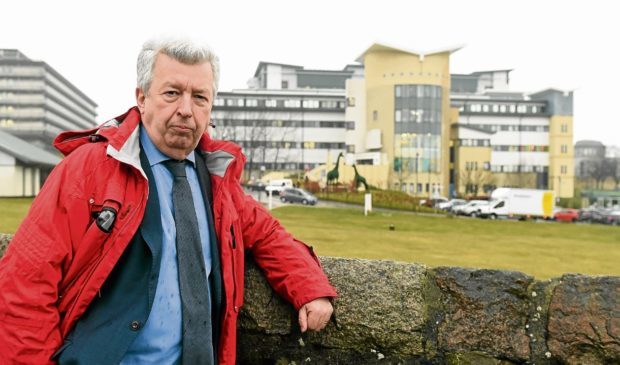 Scotland's network of major trauma centres (MTCs) will go live this October, with the Aberdeen unit expected to be the first to open.
The facility, which previously had a launch date of just "autumn", will provide an overarching framework for centres in the Granite Cite, Dundee, Glasgow and Edinburgh providing specialist emergency care.
Board members from NHS Grampian were given an update on the roll-out of the Aberdeen branch of the scheme yesterday, with work well under way.
Programme manager Lorraine Scott told the meeting: "We have made a significant amount of progress so far."
A number of senior positions for the unit have been appointed, while a recruitment portal is online to fill other roles.
Mrs Scott added: "In terms of dedicated leadership, we are in a very fortunate position.
"You can see the impact this leadership has had on collaboration and having good engagement across the whole network."
It is expected that the Aberdeen MCT will be the first of the Scottish Trauma Network units to open.
An additional ambulance hub for the north region is expected to launch in 2019, along with the remaining two trauma centres.
Scottish ministers initially promised that the country-wide network – which would cost an initial £30million and treat an estimated 6,000 patients a year – would be operational by the end of 2016.
First Minister Nicola Sturgeon said in 2017 that the government was taking time to "make sure we are getting it right", and released an extra £5million to speed up the process.
North East Labour MSP Lewis Macdonald said he will be "delighted" when the doors of the Aberdeen base open later this year.
He said: "The MTC will help NHS Grampian address its recruitment challenges.
"For young doctors wanting to develop skills, the first place they will look will be trauma centres.
"There's currently a relatively small number of trauma centres in Scotland so Aberdeen's Major Trauma Centre will bring more doctors to the region when it opens.
"The progress shows the commitment NHS Grampian has to providing a range of services."