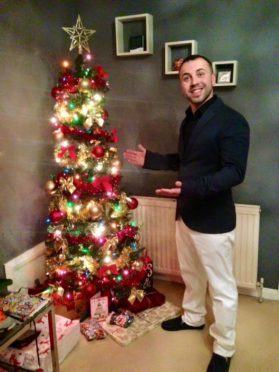 A man has been jailed after a housing inspector noticed he was using his Aberdeen flat to grow cannabis worth thousands of pounds.
When police raided Marek Nakata's home on Tullos Crescent last June they found drugs with a potential illicit value of £17,500.
The 30-year-old later admitted charges of producing the substance and being concerned in its supply.
He was sentenced to six months in prison yesterday at Aberdeen Sheriff Court.
Fiscal Jamie Dunbar told the court that suspicions about the accused emerged when an inspector visited his flat and "observed certain items".
Those suspicions brought police officers and a search warrant to his door.
They found jars containing a green substance in Nakata's bedroom and a tent pitched in his spare bedroom.
It was home to 11 cannabis plants.
Mr Dunbar said: "The officers found 457 grammes of cannabis in the jars, with a street value of £7,600.
"The combined value of the plants was estimated at between £2,750 and £9,900."
Representing Nakata, solicitor David Sutherland said the accused had made efforts to turn his life around since his arrest on June 22.
He said: "My client no longer uses cannabis and that chapter of his life is now closed."
Mr Sutherland also pointed out that his client, who now lives on Great Northern Road, was a first offender.
Sheriff Philip Mann, however, said that only a custodial sentence would be "appropriate" given the quantity of drugs involved.
He said: "This is a very serious offence and the value of the drugs seized was significant."