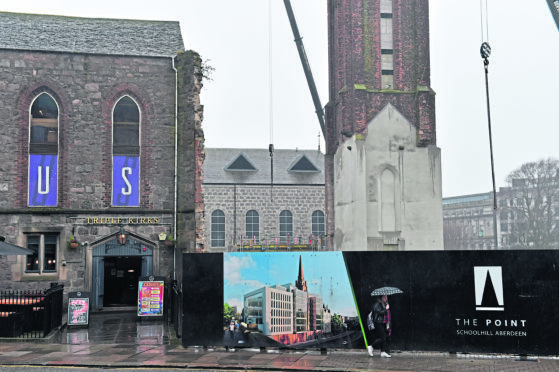 Developers building more than 50 homes in the city centre should be exempt from paying contributions to the council for two years to boost the number of people in the area, a new report has recommended.
One of the key planks of the ambitious 25-year city centre masterplan is attracting more residents to live on central streets.
Large-scale building projects are already underway around the city, including the 342-bed student Triple Kirks development, while others have been proposed such as the regeneration of Queens Square.
Developers generally pay money towards improving areas they are building in or pay for infrastructure improvements such as footpaths and bridges.
But a new report, commissioned by the city council and prepared by property experts Savills, advises that a two-year "moratorium" is put in place for any firm building more than 50 homes in the middle of city.
It is also recommended that council officers consult with landlords to identify potential vacant buildings that can be developed into properties for people to live in.
There are currently about 16,500 residents living in the central area with the council's stated aim to attract at least another 3,000 people.
The report to councillors on next week's city growth committee reads: "Not acting will lead to further decline in the quality of housing available to residents and, ultimately, a further reduction in the city centre population as residents choose to move outwith the city centre for a better standard of living."
Council co-leader Douglas Lumsden said: "With more people in the city centre we can potentially collect more council tax, reduce pollution as people will drive less and attract more businesses as they will have more custom."
Adrian Watson, chief executive of city centre business body Aberdeen Inspired, said: "We still have a fine array of bricks and mortar retail in our city centre and our occupancy rates stand up well compared to many others.
"However, we all understand the increased pressures in the current economic climate, and we need to look at a blended approach. This would develop our quality retail alongside growing office and residential sectors."
But opposition SNP city growth spokesman Alex Nicoll said: "I'm astonished – we've waited months for this report and the grand conclusion is that the public purse should effectively be raided to benefit private developers.
"There is absolutely no doubt that we need to attract people to live in the city centre but we can't be cheaply dancing along to the tune of private institutional investors."